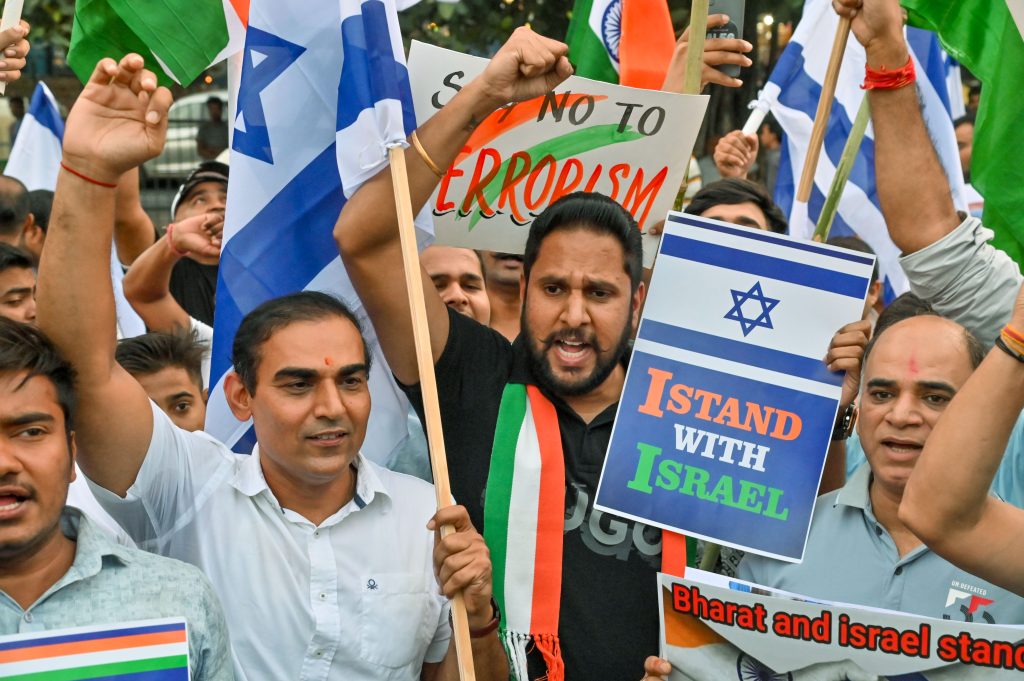 By Saumik Saha
Tel Aviv [Israel], October 15 (ANI): Amid the ongoing repatriation of Indians caught up in the ongoing war on Hamas, a fellow citizen, who has made Israel his home for the last 10 years, said he stood by the country in arguably one of its darkest phases as he found his means of livelihood and earned a name for himself on its soil.
Speaking to ANI, Kalo Baba from Pushkar, Rajasthan, who preferred not to give his location as he was advised by the Israeli army not to do so, said, "I live here. I have my house and business here. There is a fear of the unknown amid the ongoing hostilities but other families are here, too, and I feel safe around them. Along with other people, I prepare vegetarian Indian food at my residence and serve it to Israeli soldiers. I have been living here for 10 years and have earned a name for myself. Hence, I stand with Israel at this difficult hour. Like many people on both sides of the conflict, I, too, want peace and normalcy to return soon."
Taking to X, Israel Air Force said, "Air Force combat helicopters are now attacking military infrastructure in Lebanon. At the same time, reports were received of shooting at IDF forces on the Lebanese border. The IDF forces responded by shooting."
The Israel Defence Force (IDF) informed that nine rockets were fired from Lebanon into Israeli territory and were striking the launch site in Lebanon.
IDF posted on X, "9 rockets were fired from Lebanon into Israeli territory. The IDF Aerial Defense Array intercepted 5 rockets according to protocol. The IDF is currently striking the launch site in Lebanon."
Meanwhile, Israel Defence Minister Yoav Gallant said his country was not interested in waging a war on its northern frontier with Lebanon, The Times of Israel reported.
"We have no interest in a war in the north, we don't want to escalate the situation," Gallant says in a video released by his office, as he visited troops in the country's south.
He added, "If Hezbollah chooses the path of war, it will pay a very heavy price. But if it restrains itself, we'll respect the situation and keep things the way they are, despite shooting from both sides."
According to the latest update, 1300 people have been killed, with over 3600 injured, reported The Jerusalem Post.
Defence Minister Gallant said that on an estimate, 150-200 Israelis are being held hostage by Hamas in the Gaza Strip, adding, "We are making every effort to locate them even in this great complexity."
According to the latest update, 1,300 people have been killed and over 3600 injured in the Hamas terror attacks, reported The Jerusalem Post.