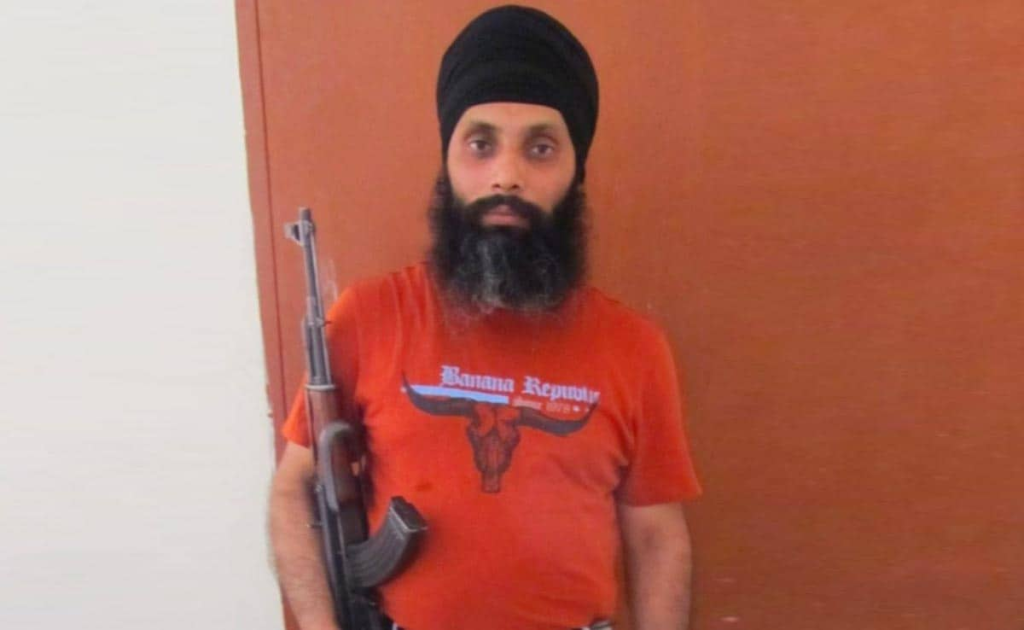 New Delhi, Nov 13 (IANS) Killing of terrorists by unknown gunmen in Canada and Pakistan, who were responsible for attacks on the Indian soil, has led to a massive diplomatic row between India and Canada.
The terrorists killed so far in Canada and Pakistan are Laskhar-e-Taiba chief Hafeez Saeed's deputy and Jamaat-ud-Dawa leader Abdul Salam Bhuttavi, Canada-based Hardeep Singh Nijjar, the chief of the banned Khalistan Tiger Force (KTF), close aide of Jaish-e-Mohammad (JeM) chief Masood Azhar, Shahid Latif, and his brother Haris Hashim.
While the government was battling for these wanted terrorists but their killings has led to accusations against the Indian government by Pakistan and Canada.
The fresh controversy erupted after Nijjar was killed in Canada by two masked men in Canand outside a Gurudwara.
Following Nijjar's murder a massive diplomatic row erupted between India and Canada.
Meanwhile, another Khalistani terrorist Avtar Singh Khanda died in the UK.
Similarly, one more terrorist involved in anti-India activities Dawood Malik, considered a close aide of wanted terrorist Maulana Masood Azhar was killed on Pakistan soil by unknown gunmen in October, this year.
According to reports, Malik was shot dead by unknown assailants in Pakistan's North Waziristan.
Malik was the founder of Lashkar-e-Jabbar and also a close aide of one of India's most wanted terrorist Azhar.
According to reports Malik was killed after masked gunmen opened fire in Mirali area of North Waziristan in Pakistan.
After gunning down Malik, the masked gunmen then fled the spot.
The fresh incident of Malik's shooting raises questions of a war among the terrorist organisations that are functional in Pakistan.
In last few weeks, several terrorists wanted in India have been gunned down in Pakistan by unknown gunmen.
On October 11, Shahid Latif, one of India's most wanted terrorists and also a key conspirator in the 2016 Pathankot terror attack case was shot dead by unknown gunmen in Pakistan's Sialkot.
On October 1, Mufti Qaiser Farooq, a former member of Lashkar-e-Taiba and a close associate of Hafiz Saeed, the mastermind behind the 26/11 attacks was also killed in Pakistan.
The incident bears a striking resemblance to the murder of another cleric, Maulana Ziaur Rahman, with ties to Lashkar-e-Taiba.
In June 2021, even a suicide bomber rammed a car into a police checkpoint just outside the house of Lashkar-e-Taiba chief Hafiz Saeed, killing four people, in the eastern Pakistani city of Lahore.
Saeed, the mastermind of the 26/11 2008 Mumbai terror attack was not at his home when the incident took place.
However his brother Bhuttavi, who had indoctrinated terrorists for 26/11, was found dead inside his prison cell in Pakistan in May this year. Authorities claimed he died of cardiac arrest.
Similarly, in May this year India's wanted Khalistani terrorist Paramjit Singh Panjwar was also shot dead by two unidentified gunmen in Pakistan's Lahore.
Panjwar was heading the banned Khalistan Commando Force-Panjwar group and was involved in drug, weapons' smuggling and other activities when he was designated as a terrorist by India under the UAPA Act in July 2020.
Even Mistry Zahoor Ibrahim, one of the hijackers of Indian Airlines flight IC-814, was shot dead in Pakistan's Karachi on March 1.
Ibrahim was shot by two unidentified attackers inside a furniture store in Karachi Akbar, reports claimed.
Ibrahim along with four others, hijacked IC-814 on December 24, 1999 when it was en route from Nepal's Kathmandu to New Delhi. He was accused of stabbing Indian passenger Rupin Katyal after hijacking the flight.
Even Yusuf Azhar alias Mohammad Salim, a JeM top leader and the mastermind of IC-814 hijack, was killed in the IAF air strike at the Balakot camp of the outfit in February 2019.
Azhar was directly or indirectly connected to Pathankot, Uri and Pulwama attacks as well, Indian officials said.
The series of killings of the Indian enemies on the foreign soil has left the respective governments rattled.