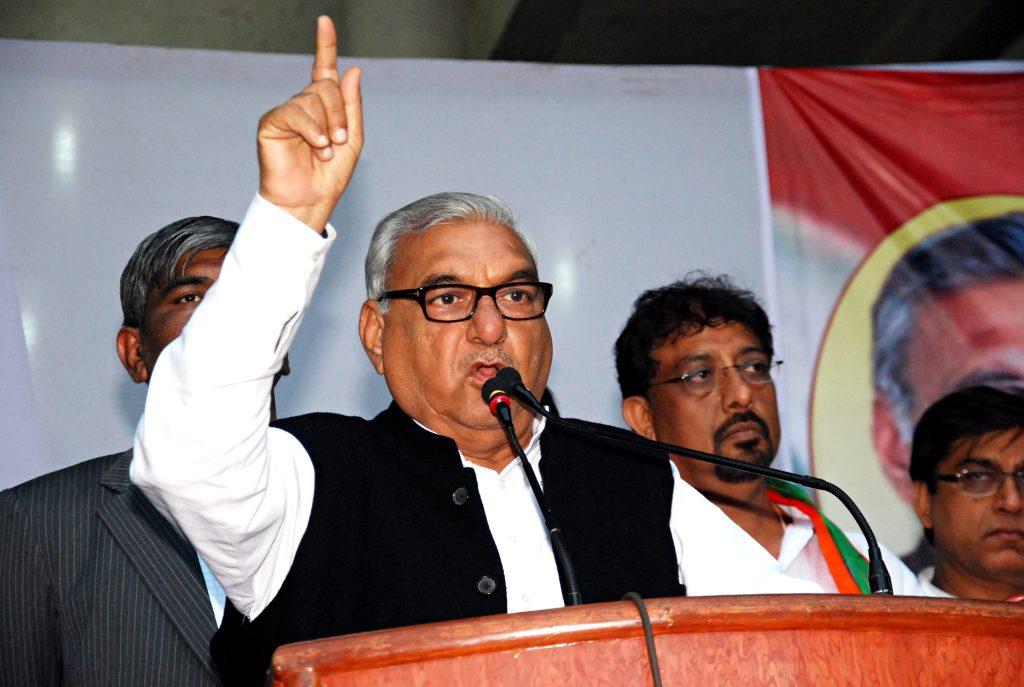 Chandigarh, July 8 (IANS) Former Haryana Chief Minister Bhupinder Singh Hooda on Saturday expressed objection to the decision to measure the chest of women candidates in the recruitment for the posts of forest ranger and deputy ranger.
He said not only Haryana, but every woman in the country has objection to such a decision. "The BJP-JJP government should take back such objectionable decision. Recruitments have been taking place earlier also, but till date such objectionable parameters have never been adopted even in police recruitment," Hood said.
Responding to Hooda's assertions, a government spokesperson said the recruitment of rangers is being done on the basis of Haryana Forest Service (Executive) Group C Rules, 1998, wherein the physical standards for height and chest for both males and females have been prescribed.
In the past also, the spokesperson said, all such recruitments have been done on the basis of these physical standards. Consequent to these rules, 22 women forest guards and four women foresters have been recruited from time to time using these physical measurements.
The former Chief Minister said the present government has already carried out such controversial decisions through the Haryana Staff Selection Commission.
"In a recruitment paper, the commission had asked derogatory questions against our daughters. It seems as if insulting women has become the policy of BJP-JJP. The attitude of the government towards the wrestler daughters, who have brought laurels to the country, has been very disappointing," Hooda said.
Answering questions of journalists on Rahul Gandhi's visit to farms in Sonipat, Hooda said Rahul Gandhi is a leader connected to the ground. "He believes in direct communication with the public. Rahul Gandhi knows and understands the problems of the farmers. That's why Congress is continuously taking policy decisions in the interest of farmers," he said.
Hooda said when the party entrusted him with the responsibility of preparing the draft on the issue of farmers in the Raipur convention, many important decisions were taken.
"The Congress has set a target of taking farmers from loan waiver to debt relief and giving them legal guarantee of MSP," he added.
He also said preparations have been completed for the programme to be held in Bhiwani on Sunday. "The programme would prove to be historic. The Congress is constantly reaching out to the public through Vipaksh Aapke Samaksh and Hath Se Hath Jodo campaigns and public meetings," he added.