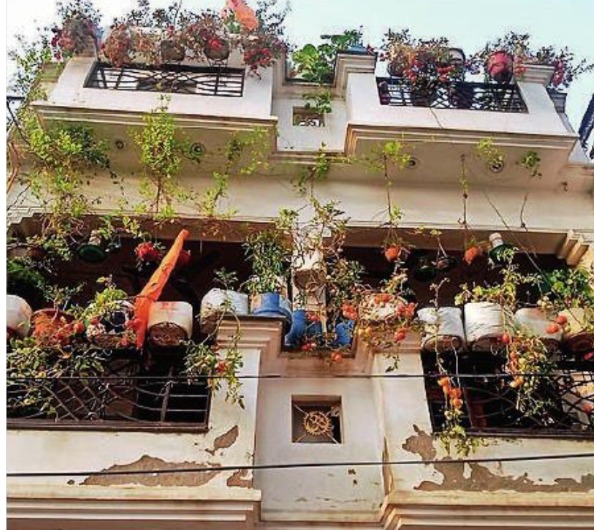 Lucknow, Aug 17 (IANS) His house has been an owner's pride and neighbour's envy since the past one month.
When tomatoes were being sold at Rs 250 per kg, V K Pandey was not only eating his tomatoes but having them too.
His kitchen garden in his three-storey house in Gomti Nagar has been brimming with tomatoes and Pandey has been generously sharing the crop with his neighbours.
"I have grown around 250 kgs of tomatoes since November and I have shared them with my friends and neighbours," he says with pride.
Pandey, who works in a pesticide firm, began hobby-farming with 25 pots in 1992.
In 31 years since, his terrace garden has expanded to the neighbour's terrace and even further crawled to a neighbourhood park where he grows an array of fruit-bearing plants, including lemons, grapes, pomegranates, oranges, apples, bananas, and a significant number of mango trees. He also grows bottle gourd, eggplant, papaya, aloe vera, banyan, pipal, and more.
He nurtures a range of nearly 1,000 plants, including varieties of fruits, vegetables, and medicinal species in grow bags, empty drums, and flowerpots.
Though he works at a pesticide firm, his plats are grown organically.
Pandey prepares specific soil by mixing pond and field soils with cow dung, watering it twice a day in summer and once in winter.
The maintenance costs him Rs 12,000 a month from his own pocket. He has hired a hand to water the plants regularly. His garden attracts a lot of birds which adds life to the mornings. There are some pesky monkeys too. But nobody grudges this because they await the basket of farm fresh veggies that come to their doorstep every morning.