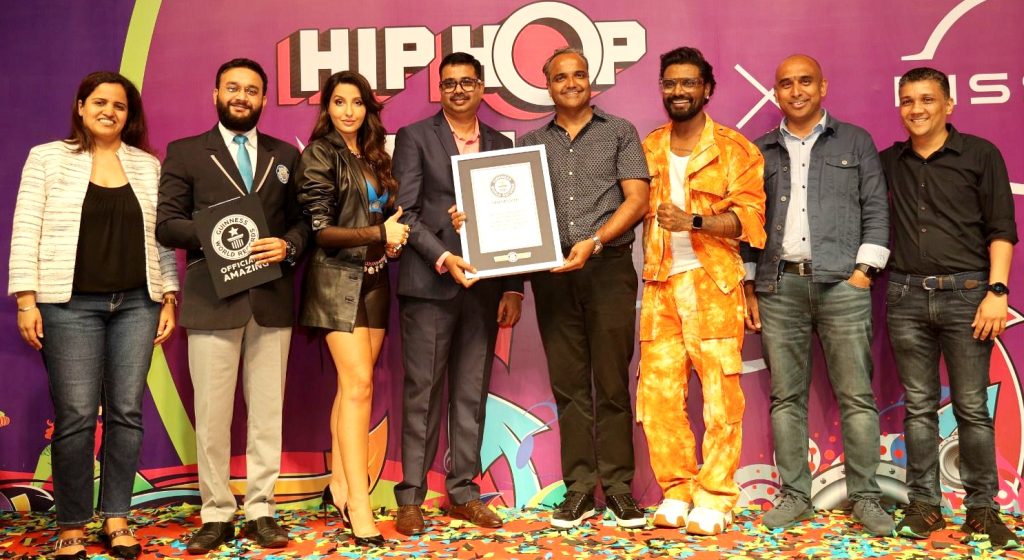 Mumbai, July 23 (IANS) Dance reality show 'Hip Hop India' has broken the Guinness World Record, with the largest on-ground hip-hop dance activity, on the day of its premiere episode.
A total number of 1,864 dancers came together to jointly perform hip-hop dance for over five minutes.
The previous record for the largest hip-hop performance was achieved in 2014, by 1,658 dancers in Alabama, US.
The event was held at Filmcity in Mumbai in the presence of Hip Hop India's judges Remo D'Souza and Nora Fatehi.
The Guinness World Records official adjudicators announced the record-breaking moment.
Choreographer Remo said: "Witnessing these amazing urban dancers from all across the nation in their true form is itself an achievement for me. And being a part of a team that set a world record in the field of hip-hop is an honour not only for me, but for all of us who took part in it."
Nora shared: "It's an indescribable feeling to witness and be a part of such a historic moment. When it comes to dancing, I am always game to try something new and different, but what we accomplished today surpassed my expectations."
"Setting a global record for the largest hip-hop performance, sends a message to all of India's street dancers, encouraging them to come out of their shells," she added.
'Hip Hop India' is streaming on Amazon miniTV.