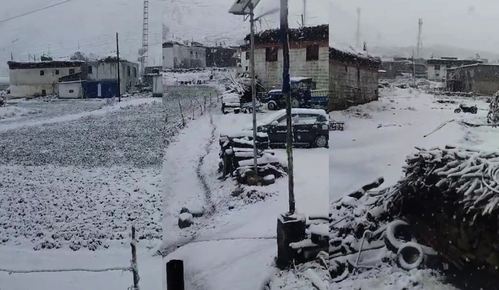 Shimla, July 12 (IANS) Rain-battered Himachal Pradesh's cold desert Lahaul-Spiti received 3,200 per cent excess rains and a minimum of 500 per cent excessive rainfall was witnessed in Kinnaur, an another high-altitude district.
These facts came to light at a meeting of the Department of Revenue and the Disaster Management Cell chaired by Principal Secretary, Revenue, Onkar Chand Sharma here regarding the prevailing situation in the state.
Lahaul and Spiti are populated mainly by Buddhists, who breed sheep and goats and do agriculture.
The government has restored 2,800 of the total 4,800 affected water supply schemes. Similarly, most of the water pumping schemes have also been restored.
Around 885 JCBs, tractors, tippers and dozers have been deployed to restore road connectivity as 33 bridges were damaged and washed away and over 1,100 roads were obstructed, an official statement said.
The government has mobilised the relief forces on a war footing and has channelised the services of thousands relief personnel, police force, local administration, machinery and equipment to tackle the grim situation in the state prevailing due to the heavy rains and floods.
The government is prioritising the evacuation process of the people stranded due to road blockades and the main focus is to restore the roads and ensure communication services as soon as possible.
Restoring communication networks, especially telephone connectivity were important to avoid spread of unnecessary panic amongst the families of those through social media platforms who were stuck at different places in the state.
Sharma said diesel should be provided to run the telecom towers and other important related infrastructure if power supply was unavailable at the moment. He also laid emphasis on restoring road connectivity and power supplies in the industrial areas of the state, particularly in Baddi.
Restoration of heavy vehicles in Baddi is important as these vehicles are the lifeline of the industry and the transportation of the raw materials and finished products were totally dependent on them, he added.