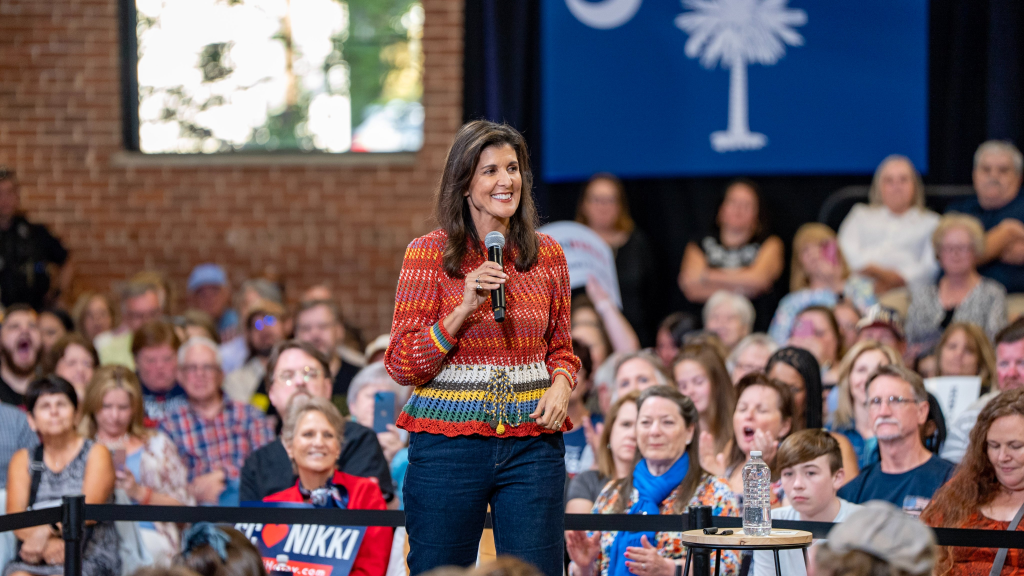 Washington, Sep 8 (IANS) Indian-American Nikki Haley has emerged as the only Republican presidential candidate who can beat President Joe Biden in the 2024 US elections, a new poll has revealed.
Haley, the only woman running for the Republican nomination, had a six percentage-point lead over Biden in a CNN/SSRS poll released on Thursday, with the President trailing Haley 49 per cent to 43 per cent in a hypothetical match between the two.
"Hypothetical matchups suggest there would be no clear leader should Biden face one of the other major Republican contenders, with one notable exception: Biden runs behind former South Carolina Governor Nikki Haley," CNN reported.
The Haley campaign welcomed the polls saying: "This poll confirms what many Democrats and Republicans are saying: Democrats are terrified of running against Nikki Haley."
"Nikki Haley is our best hope in taking back the White House. We only have one shot. It's time to play to win," Ken Farnaso, Haley's Press Secretary, said responding to the CNN poll.
Fresh out of the first Republican primary debate late last month, Haley told CBS News that she, and not Trump, is going to be the party's 2024 presidential nominee.
According to the CNN polls, the other Republican candidates polled neck-and-neck with Biden with former president Donald Trump, who is widely ahead in the party primary, drawing 47 per cent against the Biden's 46 per cent.
On a potential rematch between Trump and Biden, 47 per cent of those polled said they would choose the former President and 46 per cent said they would choose the latter.
In contrast, 44 per cent said that any Democratic nominee would be better than Trump, while 38 per cent said the former President is better than any Democratic pick.
Former Vice President Mike Pence and Senator Tim Scott both drew 46 per cent to Biden's 44 per cent, and New Jersey Governor Chris Christie received 44 per cent to Biden's 42 per cent.
Florida Governor Ron DeSantis tied with Biden at 47 per cent, while Indian-American entrepreneur Vivek Ramaswamy trailed at 45 per cent against Biden's 46 per cent.