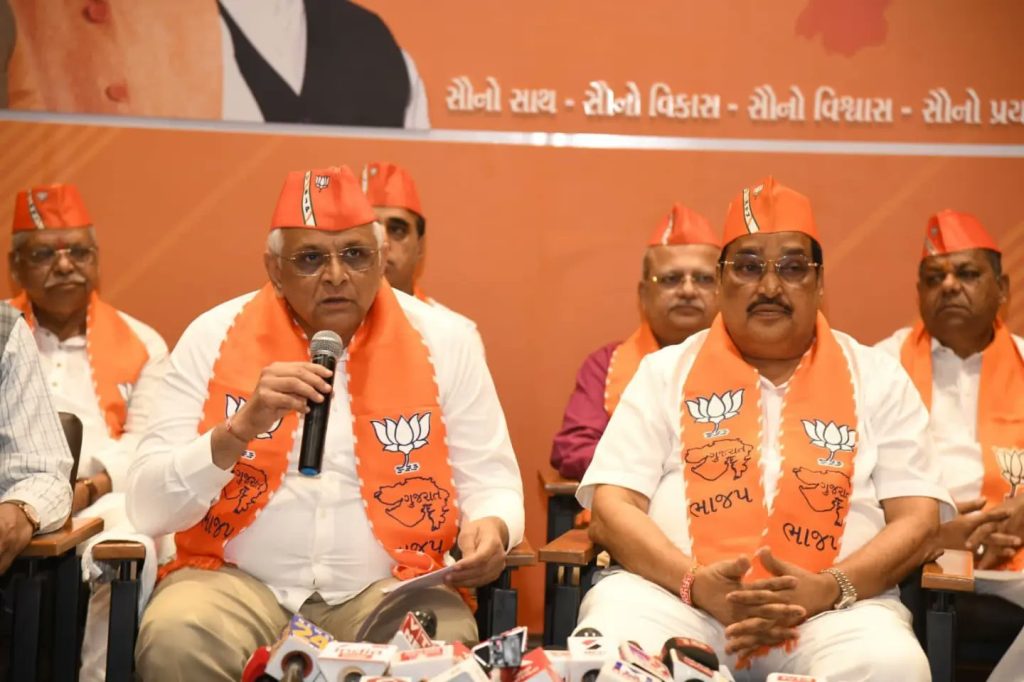 Gandhinagar, Aug 29 (IANS) Gujarat government on Tuesday introduced 27 per cent reservation for the Other Backward Classes (OBCs) in local governing bodies, including panchayats, municipalities, and civic corporations, based on recommendations from the Justice Jhaveri Commission.
Previously, the OBC reservation in local bodies in Gujarat was set at 10 per cent.
In regions designated under the Panchayats (Extension to Scheduled Areas) Act, which mainly comprise sizeable tribal populations, the OBC reservation in local bodies will remain at 10 percent.
The existing quotas for Scheduled Castes/Scheduled Tribes will remain unchanged, and the reservation ceiling of 50 percent has not been exceeded, as confirmed by the Gujarat government.
This announcement, rooted in the Justice Jhaveri Commission's recommendations, has come prior to the Lok Sabha elections and will facilitate the conduct of local body polls, which were postponed due to the unresolved quota issue.
This issue arose after the Supreme Court mandated that OBC reservation should align with their population proportion.
Gujarat minister and government spokesperson Rushikesh Patel said, "Previously, OBC reservation in local bodies was 10 percent in Gujarat. Following the Supreme Court's directive, a commission was formed to reevaluate OBC seat reservation in local bodies. We received the Jhaveri Commission's report in April, followed by deliberations carried out by a cabinet sub-committee."
He said that when elections are conducted, seats in panchayats, municipalities, and municipal corporations will be allocated to OBC candidates at a proportion of 27 per cent.
The PESA-notified areas encompass 50 predominantly tribal talukas across eight districts of the state.
Patel said that the reservation percentages for Scheduled Castes (14 per cent) and Scheduled Tribes (7 per cent) in local bodies remain unaltered. Supreme Court had directed that reserved seats for OBC candidates in each local body should be determined based on a commission's recommendations after a comprehensive study.