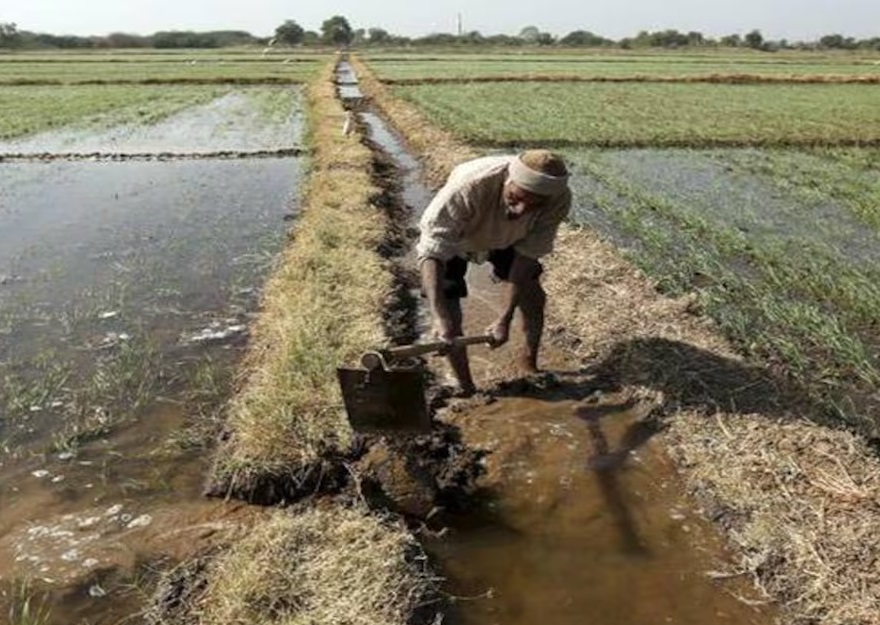 New Delhi, June 28 (IANS) The Union Cabinet on Wednesday approved a package of innovative schemes for farmers with a total outlay of Rs 3,70,128.7 crore.
The bouquet of schemes focusses on economic betterment of farmers by promoting sustainable agriculture, Information and Broadcasting Minister Anurag Thakur told mediapersons.
He said that the cabinet approved continuation of the urea subsidy scheme, under which Rs 3,68,676.7 crore has been committed for urea subsidy for three years i.e. from 2022-23 to 2024-25.
The continuation of the urea subsidy scheme would ensure constant availability of urea to the farmers at the same price of Rs 242 for a 45 kg bag excluding taxes and neem coating charges.
Meanwhile out of the package's total outlay of Rs 3,70,128.7 crore, Rs 1,451 crore have been approved for market development assistance (MDA) scheme to exemplify model of wealth from waste.
Under MDA, Parali and organic manure from Gobardhan plants would be used to enrich the soil and keep the environment safe and clean, Chemical and Fertiliser Minister Mansukh Mandaviya told reporters.
The MDA scheme envisages support for marketing organic fertilisers, which has been branded as PM Programme for Restoration, Awareness Generation, Nourishment and Amelioration of Mother Earth or PM PRANAM.
Such organic fertilisers would be branded in the names of Bharat Brand FOM, LFOM and PROM.
It will also help in keeping the environment clean and safe and at the same time provide an additional source of income for farmers.
Farmers will get organic fertilisers at affordable prices, Mandaviya said.
Another initiative of the package is that the Sulphur coated urea (Urea Gold) has been introduced in the country for the first time.
It is more economical and efficient than the currently used neem-coated urea, official sources said.
It will address Sulphur deficiency for the soil in the country. It will also save input costs for the farmers and also raise incomes for farmers with enhanced production and productivity.