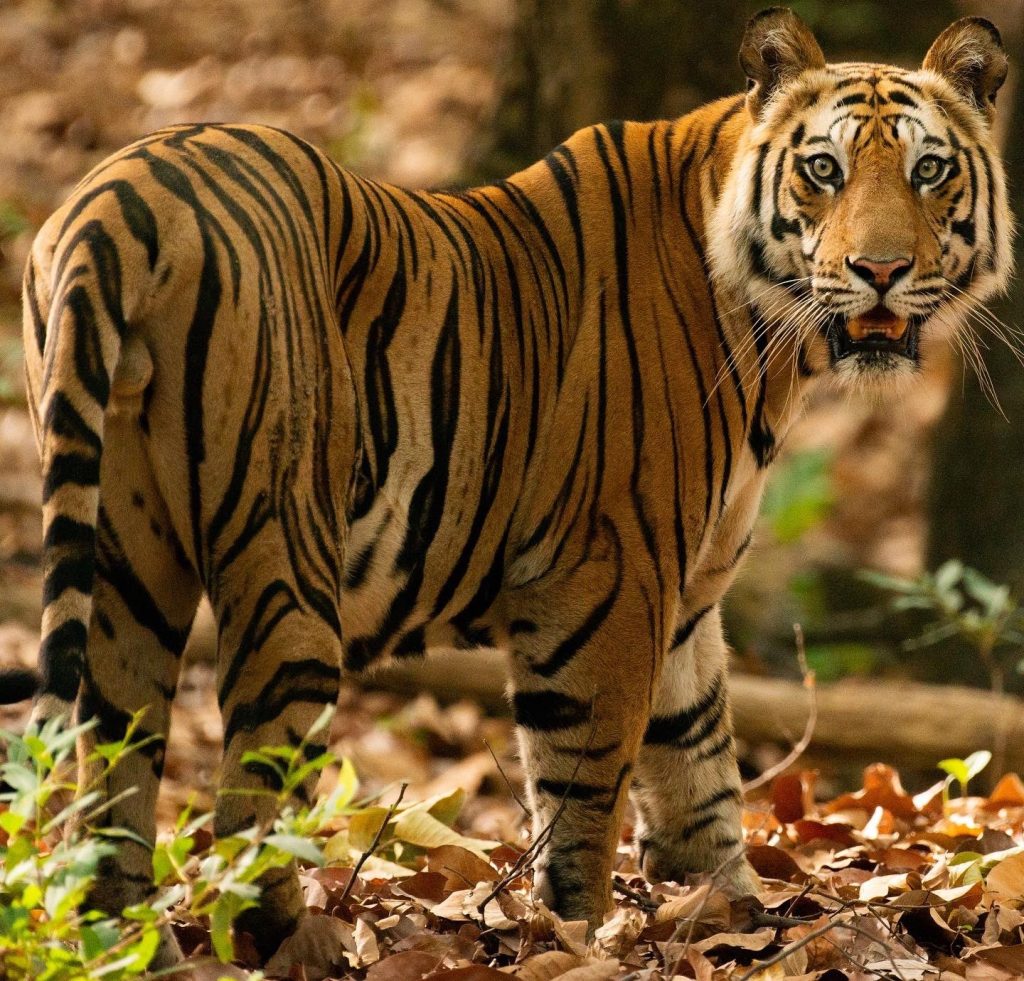 New Delhi, July 29 (IANS) India on Global Tiger Day, celebrated at the Corbett Tiger Reserve on Saturday, commemorated 50 years of the Project Tiger, a conservation initiative launched by the government in 1973.
The project's primary goal was to safeguard the nation's tiger population and preserve biodiversity.
Over the past half-century, Project Tiger has achieved success, with significant strides made in tiger conservation.
Initially covering nine tiger reserves across 18,278 square km, the project now encompasses 53 reserves spread over 75,796 square km, effectively covering 2.3 per cent of India's total land area.
India currently boasts almost 75 per cent of the world's wild tiger population, reflecting the project's significant impact on tiger preservation.
The first phase of tiger conservation in the 1970s involved enacting the Wildlife Protection Act and establishing protected areas for tigers and tropical forests. However, during the 1980s, there was a decline in tiger numbers due to extensive poaching.
In response, the government initiated the second phase in 2005, adopting a landscape-level approach, involving local communities, implementing strict law enforcement, and utilising modern technology for scientific monitoring.
This new approach led to an increase in the tiger population and several critical outcomes, including the designation of inviolate critical core and buffer areas, the identification of new tiger reserves, and the recognition of tiger landscapes and corridors.
With significant changes in the spatial patterns of tiger occurrence and an increase in unique tiger sightings from 2,461 in 2018 to 3,080 in 2022, now more than 3/4th of the tiger population is found within protected areas.
The largest tiger population of 785 is in Madhya Pradesh, followed by Karnataka (563) and Uttarakhand (560), and Maharashtra (444).
India's Project Tiger has made progress in tiger conservation over the past five decades, but challenges like poaching still threaten tiger populations. Continued efforts to protect tiger habitats and corridors are crucial for securing the future of India's tigers and their ecosystems for generations to come. Union Cabinet Minister for Environment, Forest and Climate Change Bhupender Yadav on International Tiger Day said that with over 3,100 tigers in India, the success of project tiger speaks for itself and pledged to protect the ecosystem in which the big cats thrive.