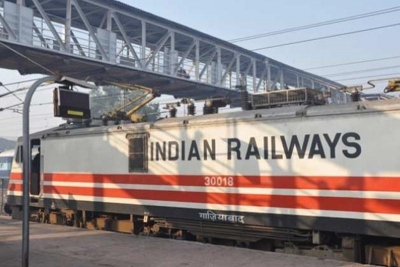 New Delhi, Sep 2 (IANS) In preparation for the upcoming G20 Summit in the national capital, Northern Railways has issued a notification announcing the temporary cancellation and diversion of over 200 passenger trains in Delhi from September 8 to 11.
India is set to host the G20 Summit on September 9 and 10 in the nation's capital.
According to the schedule, on September 9, more than 90 trains will be cancelled, and on September 10, over 100 passenger trains will face cancellation.
"The affected trains primarily operate on routes from Delhi to destinations in South Haryana such as Sonipat, Panipat, Rohtak, Rewari, and Palwal," said the official.
Additionally, the Delhi-Rewari Express Special and Rewari-Delhi Express Special trains will not run on September 11.
Furthermore, during this period, a number of trains initially scheduled to start or conclude their journeys at New Delhi railway station will instead either begin or end at Ghaziabad or Hazrat Nizamuddin railway stations.