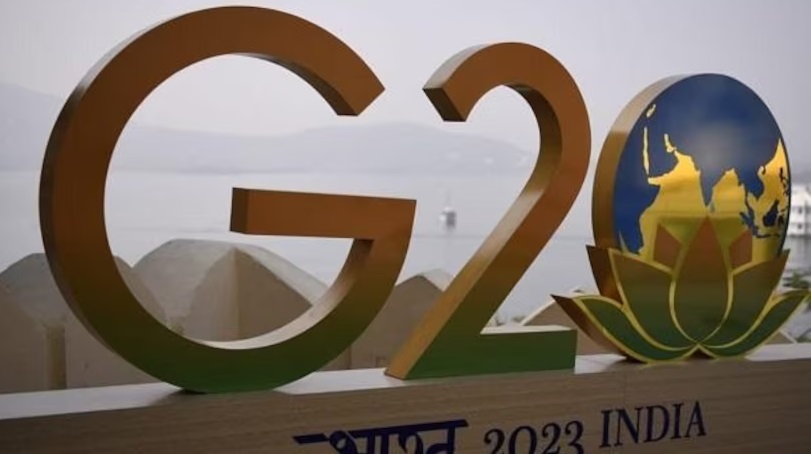 Gandhinagar, June 30 (IANS) In a continuation of Gujarat's role in India's G20 Presidency, a series of consequential events are scheduled to take place in July.
These events include the prestigious B20 (Business 20) meeting, the G20 Working Group meeting, and Ministerial meetings, all of which will contribute to shaping global economic agendas and policies.
Kicking off the series, the B20 meeting will be held on July 1 in Surat. This high-profile gathering will see the participation of approximately 200 delegates from G20 countries, representing various sectors such as textiles, finance, banking, and diamond industries.
Influential business leaders, policymakers, and experts from around the world will convene to share their perspectives, insights, and policy recommendations on a wide range of economic and business-related topics.
The B20 meeting will commence with focused discussions on the identified priorities for global businesses.
Sarbananda Sonowal, Union Cabinet Minister for Ports, Shipping, Waterways, and Ayush, will be the Chief Guest. Harsh Sanghavi, Gujarat Minister of State for Home, Industries, Transport, Youth, and Sports will also be present as the Guest of Honor.
The esteemed panel of speakers also includes Darshan Shah, Chairman of CII Gujarat; Anand Desai, Past Chairman of CII Gujarat and Managing Director of Anupam Rasayan India Ltd; Praveer Sinha, CEO & MD of Tata Power Ltd; Shreyans Dholakia, CEO of Shree Ramkrishna Exports; Ella Kokotsis, Director of Accountability, G7 & G20 Research Groups; HRH Datu Grand Prince of Orients; Gary Sum, Chairman of Swiss Capital Group, and SCG of Prince Royal Humanity Bank.
During the B20 meeting's first plenary session, the focus will be on exploring opportunities for trade and investment in the diamond, textile, and chemical industries within the global value chain.
This session will be followed by a special address by S.J. Haider, Additional Chief Secretary to the Government, Industries and Mines Department, Government of Gujarat. Furthermore, a panel discussion chaired by Zarir Langrana, Executive Director of Tata Chemicals Ltd, will provide valuable insights.
The panelists include Dr. Venkatachalam Anbumozhi, Director of Research Strategy and Innovations at ERIA (Economic Research Institute for ASEAN and East Asia); Rajen Udeshi, President, Polyester Chain of Reliance Industries Ltd; Naresh Patel, Vice Chairman, CII Southern Gujarat Zonal Council & Executive Chairman & MD of Ami Organics Ltd; Vipul Shah, Chairman, The Gem & Jewellery Export Promotion Council; and Kulin Lalbhai, Vice Chairman of CII Gujarat State Council & Executive Director of Arvind Ltd.