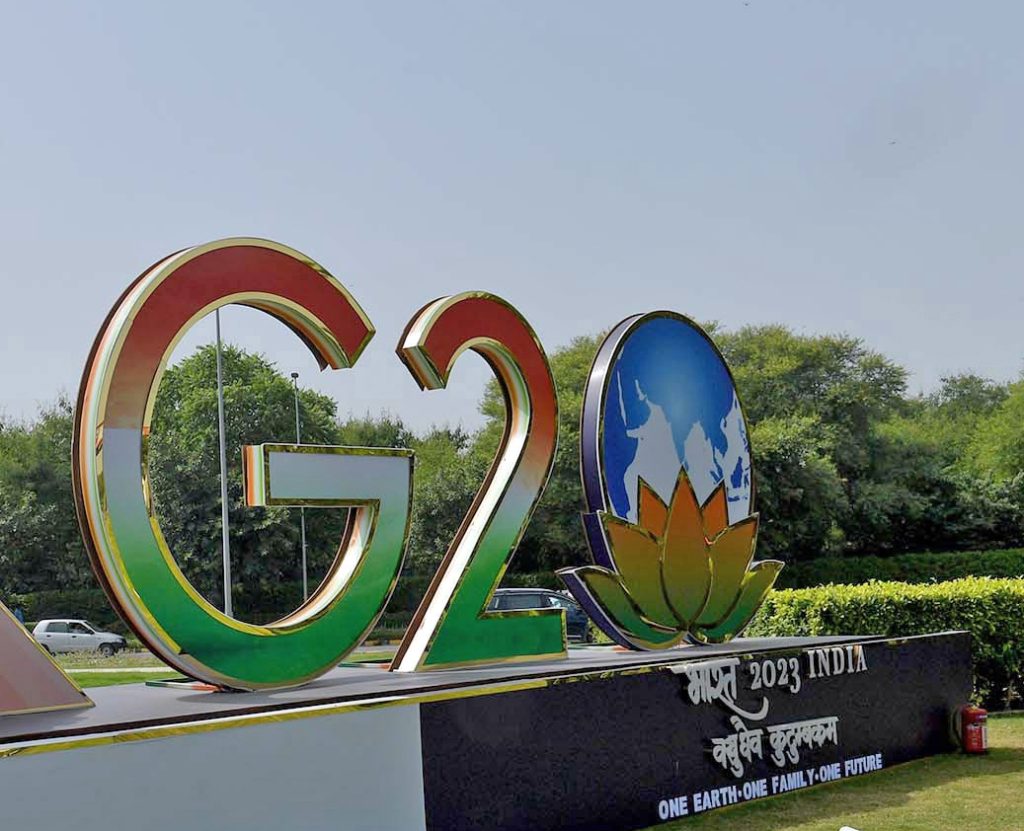 Shekhar Singh
New Delhi, Sep 3 (IANS) As Delhi gears up to host the G20 Summit, authorities have implemented an array of comprehensive security measures to ensure the safety and security of foreign delegates.
With the summit scheduled to take place from September 8 to 10, the Indian capital is leaving no stone unturned in making this event a resounding success.
One of the most striking security features is the transformation of hotel suite window glasses into bulletproof barriers where the heads of states and their families will be accommodated.
A senior official involved in the security arrangements said, "We have made a foolproof security plan which also includes providing all kinds of security at the hotels where the international delegates will be staying. To ensure their safety, the window glasses of their hotel rooms are being turned into bulletproof glasses."
In addition to the bulletproof glass, units of the elite National Security Guard (NSG) will be deployed at select hotels and strategic locations throughout the city. The NSG is a specialised force known for its ability to handle anti-terrorist operations in various scenarios, and its presence underscores the seriousness of the security arrangements.
Specifically, security around the ITC Maurya Hotel, where US President Joe Biden will stay during the summit, has been intensified. The entire Sardar Patel Marg and the hotel premises underwent rehearsals and security checks. President Biden's visit to India for the G20 Summit includes a bilateral meeting with Prime Minister Narendra Modi on September 8.
During preparations for the summit, it was discovered that none of the city's hotels had helipads. To address this issue, a team of NSG commandos executed a daring helicopter landing on the terrace of Le Meridien Hotel in New Delhi. Similar exercises are expected to be conducted at other hotels in the coming days.
To enhance security even further, anti-drone systems will be installed at strategic points to prevent potential aerial threats. Snipers will be positioned atop buildings, and anti-aircraft guns will be deployed along the routes to be taken by the foreign dignitaries during the summit.
The Indian Armed Forces will collaborate with the Delhi Police to provide specialised security for the event.
Special Commissioner of Police (Protective Security Division) Madhup Kumar Tiwari said, "For anti-terror measures, we got help from Central Armed Police Forces (CAPF) and National Security Guard (NSG) and other specialised agencies. However, for some specialised areas and specialised-level security, even the Indian Armed Forces have extended their help."
Despite the extensive security deployment, officials assure that they are taking measures to minimise inconvenience for Delhi's residents. Tiwari emphasised, "All measures have been chalked out keeping in mind that a Delhi resident faces minimum inconvenience."
Detailed security plans include appointing a 'Venue Commander' at each location visited by foreign delegates, supported by Joint CPs and Additional CPs. Additionally, DCP level officers will serve as 'Camp Commanders' at the hotels hosting foreign delegates.
Approximately 1,30,00 security personnel will be deployed to ensure the safety of the high-profile attendees of this G20 Summit, which is set to be the largest event in independent India's history.
Notably, the government has acquired 20 bullet-proof limousines at a cost of Rs 18 crore ($2.18 million) to transport the world leaders. These vehicles will be operated by 450 trained drivers from the Central Reserve Police Force's VIP security wing, ensuring the safety and efficiency of the summit's transportation logistics.