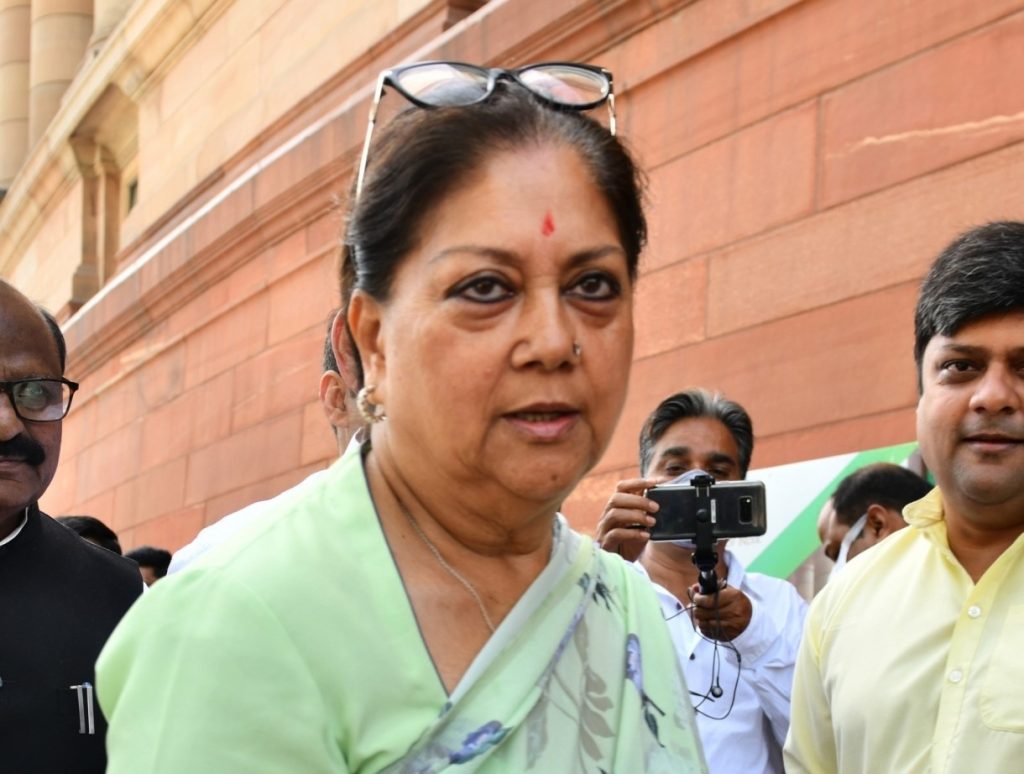 Jaipur, June 12 (IANS) Former Chief Minister Vasundhara Raje in a sharp dig at the ongoing power tussle between the Gehlot and Pilot camps in the Congress, said that there was a time when Lord Rama left the throne and went into exile for 14 years on the orders of his father.
"Preparations were also made to put Bharat on the throne, but he set an example of sacrifice. He ruled by keeping the feet of elder brother Ram on the throne, but stayed away from the throne himself," she said, adding, "Both brothers sacrificed and see how the two are fighting for the throne today. How arrows are being shot at each other," she said, commenting on the Pilot-Gehlot tiff.
Raje was speaking at the Ram Katha organised by Saint Chidanand Ji Saraswati in Rishikesh on Sunday.
The former CM said that with the efforts of Prime Minister Narendra Modi, a grand temple of Lord Shri Ram is being built in Ayodhya. She said the vision of Ram Rajya comes true when religion and politics go hand in hand. "Keep Ram in your heart. Chant the name of Ram in your mind. Then no one can spoil anything, but don't stab anyone while chanting Ram ('Munhmein Ram bagalmeinchuri') as it is happening nowadays," she said.
The former Chief Minister praised the environment and water conservation campaigns being run by ChidanandSaraswati Ji Maharaj, and said, "In order to realise Atal Bihari Vajpayee ji's efforts to link the rivers, we worked on the Chief Minister's Jal SwavlambanAbhiyan and the plan to link the rivers, which was stopped by this government in the state.