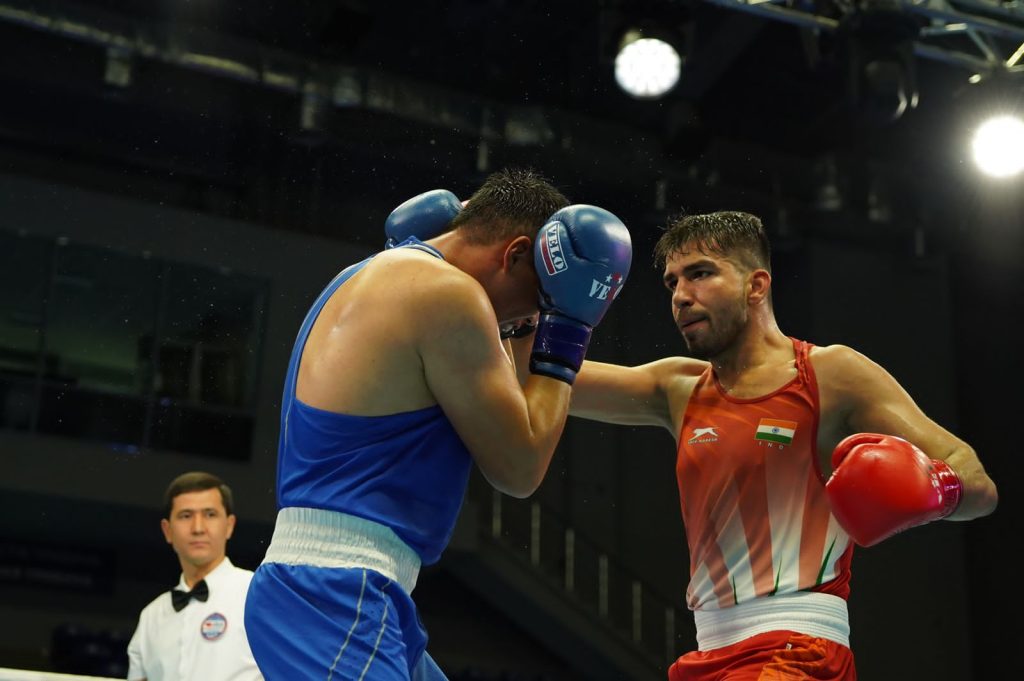 New Delhi, July 1 (IANS) India capped off their campaign at the 2nd Elorda Cup 2023 boxing championship with a total of five medals as Vijay Kumar, Sushma, Keisham Sanjit Singh, Neema and Sumit all clinched bronze medals in Astana, Kazakhstan on Saturday.
Despite a spirited performance, Vijay Kumar (60kg) went down to a hard-fought 1-4 defeat against Beknur Ozhanov of Kazakhstan in the semifinals to bow out of the tournament with a bronze medal.
In the Women's 81kg category, Sushma fought valiantly against the 2023 World Championships bronze medallist Fariza Sholtay of Kazakhstan but had to endure a 0-5 defeat by unanimous decision in the semifinals. She too concluded her campaign with a bronze medal.
The other pugilists to secure medals for India at the tournament were Keisham (48kg), Neema (63kg) and Sumit (86kg) who signed off with bronze medals.
The bronze medallists of the tournament will all be awarded USD 200 in prize money.