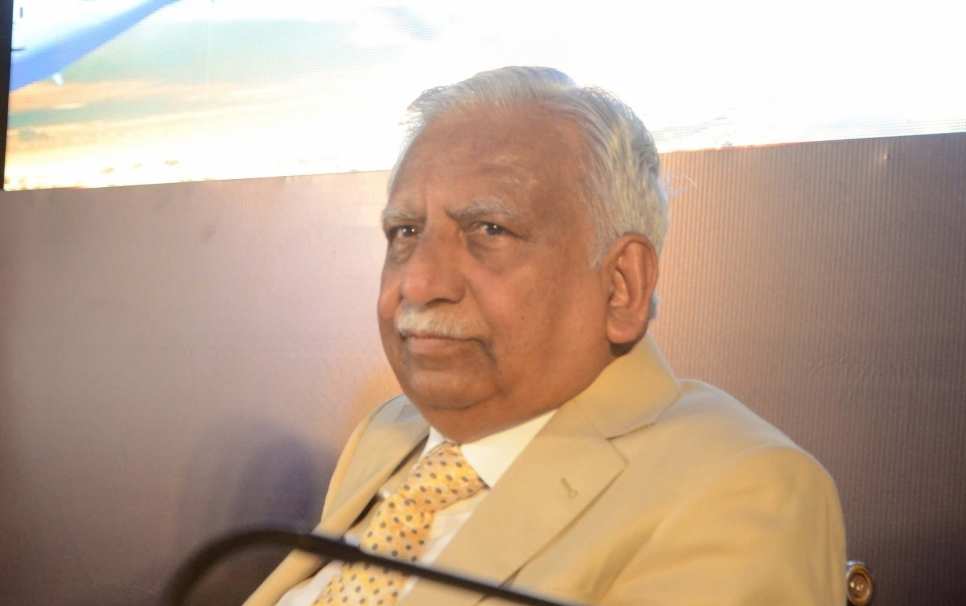 New Delhi, July 19 (IANS) The Enforcement Directorate (ED) on Wednesday conducted raids at six locations in Mumbai and Delhi in a money laundering case pertaining to a bank loan fraud of Rs 538.62 crore against Jet Airways founder Naresh Goyal and his close associates, a source in the know of things said.
According to sources, a fresh case under the PMLA was lodged by the ED's Mumbai Zone 2 office. It has been learnt that the name of Goyal's wife, Anita, has also been mentioned in the ED's ECIR (Enforcement Case Information Report).
The ED case is based on the CBI's FIR, which has been accessed by IANS.
"A written complaint was received on November 23, 2022, signed by P. Santosh, CGM (Chief General Manager), Canara Bank, Recovery & Legal Section, Circle Office, BKC (Bandra Kurla Complex), Mumbai, regarding alleged offences of cheating, criminal conspiracy, criminal breach of trust, and criminal misconduct committed by Jet Airways (India) Ltd., Naresh Jagdishrai Goyal, Anita Naresh Goyal, Gaurang Ananda Shetty, and unknown public servants and others, causing wrongful loss of Rs 538.62 crore to Canara Bank.
"Based on it, we have lodged a case for the offences punishable under sections 120-B read with 109, 420 of the Indian Penal Code and Section 13(2) read with 13(1)(c) of the P. C. Act (Prevention of Corruption Act), and Section 13(2) read with 13(1)(a) of the P.C. Act," read the CBI FIR.
No ED official was available to comment on the matter.