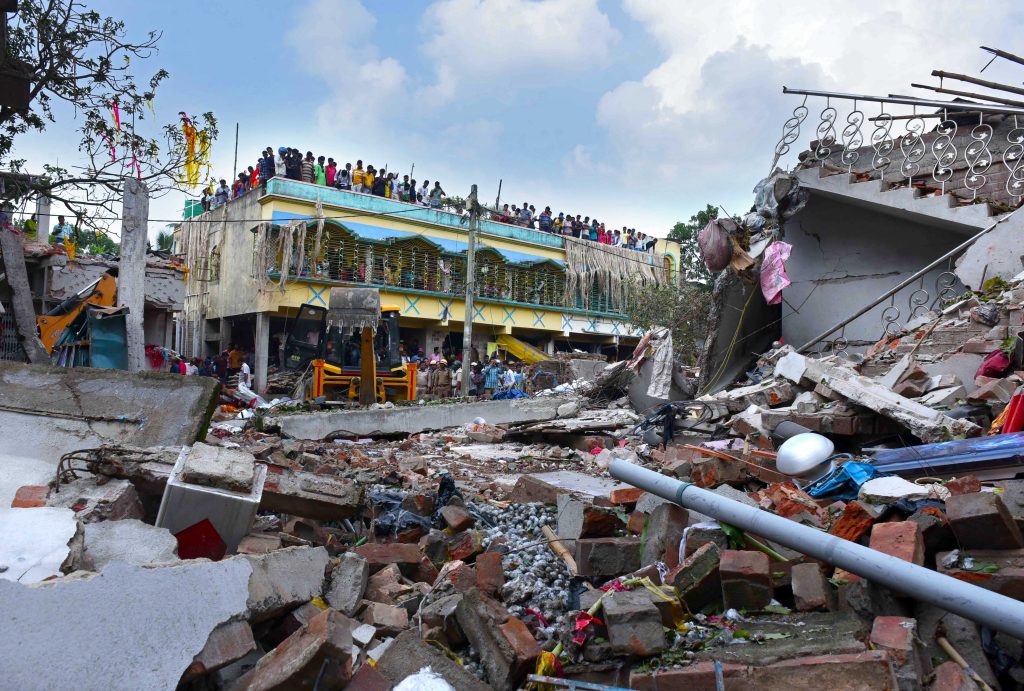 Kolkata, Aug 27 (IANS) West Bengal Governor C.V. Ananda Bose targeted "Kanyashree Prakalpa", a conditional state cash transfer scheme aimed at improving lives of girl children and pet project of Chief Minister Mamata Banerjee as he criticised the state government over the blast at an illegal fire-cracker factory at Duttapukur in North 24 Parganas on Sunday morning, leaving seven people, including women and children, dead.
Bose said that "Kanyashree" will never be successful unless the lives of the "Kanya (daughters)" are secured.
"I will do whatever is needed as a Governor and will be on the spot on Monday," he said.
Meanwhile BJP's state President Sukanta Majumdar has written to Union Home Minister Amit Shah seeking a National Investigation Agency (NIA) probe on the blast.
In the letter, he claimed that since insurgency-related activities cannot be ruled out there, hence, there is a necessity for a central agency probe in the matter.
Even Naushad Siddique, the lone representative of All India Secular Front (AISF) in West Bengal Assembly too, has demanded a NIA probe in the matter.
"Bengal minister Rathin Ghosh is holding AISF responsible for the blast. So let there be an NIA probe and let the truth come out," he said.
On the other hand, the ruling Trinamool Congress's state spokesman Kunal Ghosh said that the opposition parties are unnecessarily trying to politicise an accident.
"An accident is an accident for which the entire fire-cracker industry cannot be blamed. Rail accidents happen. But does that mean that train services should be stopped because of the accident?" he asked.