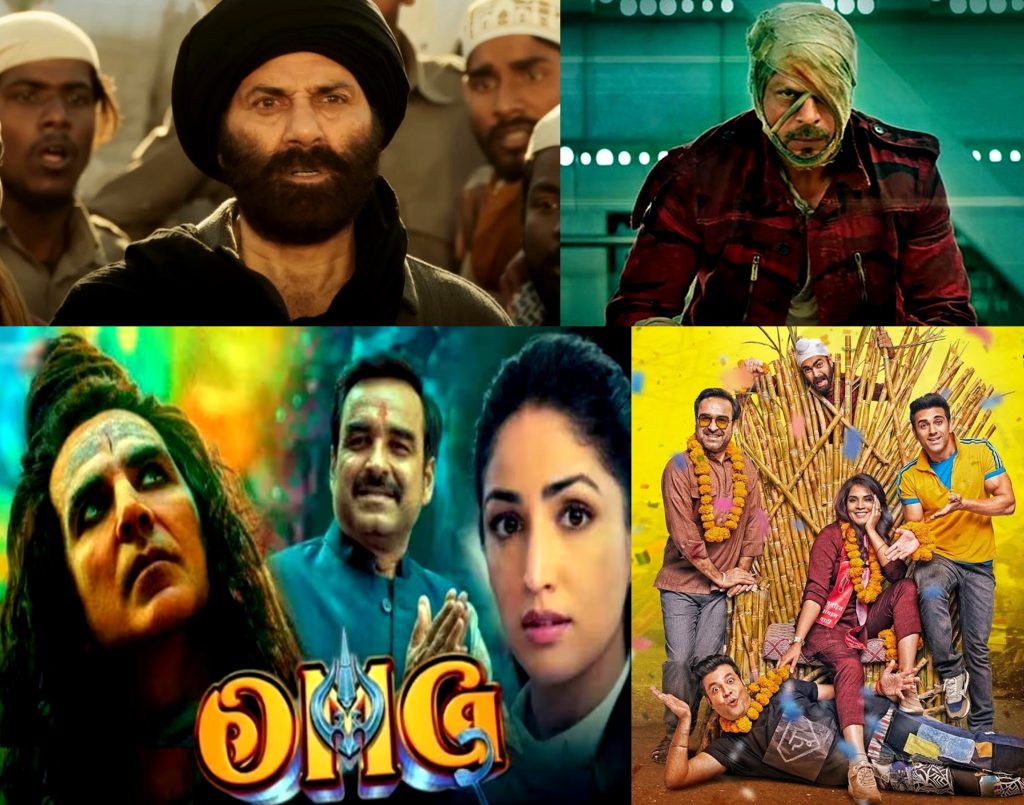 Vinod Mirani
New Delhi, Sep 10 (IANS) Remember the International Cinema Day? That is the day of highly concessional cinema tickets.
The cinemas in the US and UK introduced the cinema day last year. In that post-Covid19 lockdown phase, it looked as if the moviegoers had lost interest in going to the cinemas. As a result, exhibitors all over, feeling the pinch, had to find a way to get their audience back to the cinemas.
The idea these exhibitors came up with was to introduce the cinema day. On this day, the admission rates were cut to affordable levels. Say, $4 in the US and £3 in the UK. A half or less than that of the normal admission rates. Now there was a supply of films (though limited because of the Covid19 lockdown). But, there was no demand, folks were not quite inclined yet to visit the cinemas for various reasons.
One of the reasons for the people to keep away from cinemas was also the rise of OTT streaming platforms, besides the Pay Per View and Pay TV facilities already available at home. OTT had proved to be a perfect alternative to the silver screen.
So, what was the International Cinema Day aimed at? It was a plan to reintroduce movie lovers to the cinema, the big screen. It was meant for people to return to that big screen experience and to having popcorn and cola while watching a film.
One day of concessional admission rates was the bait, like the annual or end of season sales at supermarkets. You end up at a cinema even if you have been reluctant so far. It was common knowledge that this was not going to happen every day! This marketing ploy had served its purpose.
When the flow of films the people wanted to watch got better, the audience came back to the cinemas. Box office figures of the post- Covid19 lockdown films will vouch for that.
Still, the cinemas in the UK and the US, and in some other countries, organised the Cinema Day even this year. For them, it was not a flash in the pan. They wanted to make it a tradition.
So, this year, the UK celebrated the day on September 2 with admission rates blocked at £3; in the US , it happened on August 27 with a standard admission rate of $4. Exhibitors in other countries such as Australia and Holland also marked this special day.
Indian exhibitors had a cinema day of their own, too, last year. Naturally, one would expect them to do so this year as well. The announcement to this effect was expected.
The call is going to be tough, though! Last year, on Cinema Day, tickets were offered at concessional rates because there was no flow of new releases. The cinemas were trying various marketing gimmicks, such as having Amitabh Bachchan retrospectives and revivals of Hollywood classics, and the Cinema Day was one of them.
Last year, the Cinema Day had to be postponed from the planned date. 'Brahmastra' was the new release of the week. It was a high-budget project and makers would not want reduced admission rates by any means.
Eventually, September 27 was marked as the Cinema Day, which turned out to be a fruitful experiment for the cinema chains and an opportunity for people to catch up on an affordable movie outing.
This year, the Indian Cinema Day hasn't even been announced because the circumstances have changed. There is a flow of films and the recent new releases are all doing well.
'Gadar 2' and 'OMG 2' released simultaneously on August 11. While 'Gadar 2' has proved to be a blockbuster, 'OMG 2' has also met with success. Both films, between them, closed the first week with Rs 370 crore, although 'Gadar 2' took the lion's share with Rs 284 crore.
'Dream Girl 2' followed a fortnight later and kept the box office ticking. And then came Shah Rukh Khan starring in 'Jawan' on September 7 and the next will be 'Fukrey 3' after a two week gap.
So, where is the scope to mark the Cinema Day and offer concessional admission rates?
Looks like the cinemas in the UK and the US and other countries are set to turn the International Cinema Day into an annual tradition, the Indian cinemas will have to make an event to fall back on as and when faced with huge gaps between new releases.
SEK: Fans vs detractors
Social media, especially X, is abuzz with pro- and anti-'Jawan' posts. The pro-'Jawan' and Shah Rukh Khan lobby is very strong, in numbers as well as conviction. It is well organised. The anti-'Jawan' and Shah Rukh Khan members may be few in number, but they are keeping the entire Khan lobby working overtime. After all, defence is a tough job and needs patience.
The offenders are convinced that Khan manipulated the box office figures of 'Pathaan'. Not everybody was convinced with the business figures circulated for 'Pathaan'. I don't know why it should matter to anybody.
People don't follow a film's collection figures and then decide to watch a film. So, a studio or a maker may release whatever figures he can afford or wish to; it is just an exercise in personal gratification. If certain stars do it, they may have some reasons like always wanting to be on top or, often, to better the records of other stars' films.
Now, they feel that Khan is doing the same thing with his new release, 'Jawan'. Videos and memes are being circulated on various social media which say Khan has managed his opening-day figure (Rs 75 crore) and the first weekend gross (Rs 400 crore) even before the film was released!
Khan has very well-organised fans and very active fan clubs on social media. His fan clubs are as effective as the ones for southern superstars and even larger in numbers. In fact, SRK fan clubs are miles ahead of the South because he has local as well as international fan clubs in scores.
There is one FC for all: SRK Universe with 5.7 lakh followers. Then there is SRKFC at 1.2 lakh. The city-wise clubs are SRK Chennai, Bangalore, Pune, Hyderabad and Nagpur, besides the ones in Australia, Colombia, Nepal, Turkiye, Pakistan, Malaysia, Egypt, and so on.
On the opening day of 'Jawan', these fans in various cities were seen on some television channels sporting specially printed T-shirts and flocking to cinema theatres. And, in the South, Khan's cutout was washed in milk!
I have known of Dilip Kumar fans as well as those of Dev Anand, Raj Kapoor, Amitabh Bachchan and the man who redefined superstardom, Rajesh Khanna. But this is different.
On X, badmouthing, abusing and belittling people happens on a regular basis. It is really a pitiable situation where people, mostly the young, spend their time and energy venting frustration.
This exercise where a film's maker or star buy out tickets and manage to put on a house full board is as old as the film business. Sometimes films open on a weak note but the makers expect them to pick up with word of mouth. The terms set by the cinema management, coupled with the public perception, demanded that the makers bought tickets and distributed them to locals to manage full houses.
This exercise was called 'Feeding' in English and 'Golibar' in Hindi, for whatever reasons!
It is a tradition and all stars and makers are welcome to indulge in this exercise to promote their films till they stabilise. Just about every actor does it when the opening is below expectations.
So, why pick on Shah Rukh Khan?
"Monday se pick up hogi on word of mouth" was the eternal hope a filmmaker lived with. The kind of films they made in those days, this miracle did happen with many films.
No fan cared for collection figures, it was the film that mattered. Only now, no star or filmmaker waits that long. It is all about first day figures.