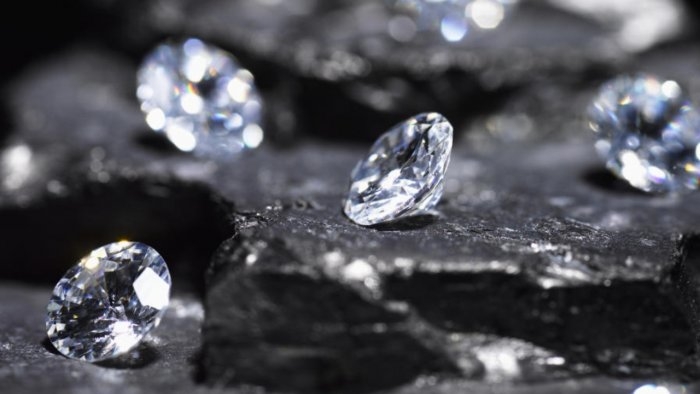 JANVI SONAIYA
Surat, June 24 (IANS) In a tale straight out of a suspense thriller, the audacious conman Raheel Manjani has emerged as the mastermind behind an elaborate scam that left the diamond industry in Gujarat reeling.
This incident, reminiscent of recent high-profile scams, saw the cunning fraudster replacing precious diamonds with packets of gutka, a popular chewing tobacco, resulting in a loss of Rs 32 lakhs.
The victim of this audacious swindle was Surat-based diamond trader Rushabh Vora. As per Vora's police complaint, he fell prey to the deceptive charms of Manjani, who masqueraded as a diamond broker and gradually gained his trust.
Lured by promises of lucrative deals, Vora willingly handed over polished, round, and natural diamonds worth Rs 32,04,442 to the fraudster, who claimed he intended to sell them to another trader.
Between February 13 and 21 this year, Manjani collected the diamonds from Vora's office, meticulously sealing them within three parcels. To cement the illusion of authenticity, he even paid Vora a token amount of Rs 2 lakhs as a gesture of goodwill.
With every interaction, the trap tightened around Vora, who remained oblivious to the looming catastrophe.
As time wore on and the promised payment failed to materialise, Vora grew suspicious and demanded the return of his parcels. In an attempt to maintain the facade, it was agreed that the sealed parcels would be opened in Manjani's presence.
What transpired next would shatter Vora's world and expose the depths of deception orchestrated by the fraudster.
To Vora's disbelief, the once gleaming diamonds had vanished, replaced by insidious packets of gutka. The heart-stopping revelation left him stunned. He had been robbed not only of his precious gems but also of the trust he had placed in the conniving broker.
It became painfully clear that Manjani, in connivance with another diamond trader, had meticulously hatched a plot to deceive and defraud unsuspecting victims like Vora.
In response to the shocking incident, authorities swiftly sprung into action. Manjani has been booked under sections 420 (cheating) and 409 (criminal breach of trust) of the Indian Penal Code.
An intensive investigation is currently underway, aiming to uncover the full extent of Manjani's criminal network and determine if other traders have fallen victim to his elaborate ruse.
The saga of Manjani serves as a stark reminder of the ever-present threats lurking in the world of business, where deceit and betrayal can take on unimaginable forms.
As the authorities delve deeper into this web of treachery, Gujarat's diamond industry braces itself, hoping to prevent future victims from being ensnared in the clutches of such audacious scammers.
Annually, India imports approximately $11 billion worth of rough diamonds for polishing, with 80 per cent sourced from diamond mining companies and the remaining from Antwerp, Belgium.
Surat contributes to over 80 per cent to India's annual diamond exports totaling Rs 70,000 crore.
Nine out of 10 diamonds seen in stores worldwide are cut and polished in India, with 75 per cent of their brilliance attributed to Surat's diamond industry.
With over 1.5 million individuals involved, Surat has become the heart of India's diamond polishing industry, with diamonds accounting for 54 per cent of the industry's gem and jewellery exports, cementing the country's position as the world's leading exporter of cut and polished diamonds.