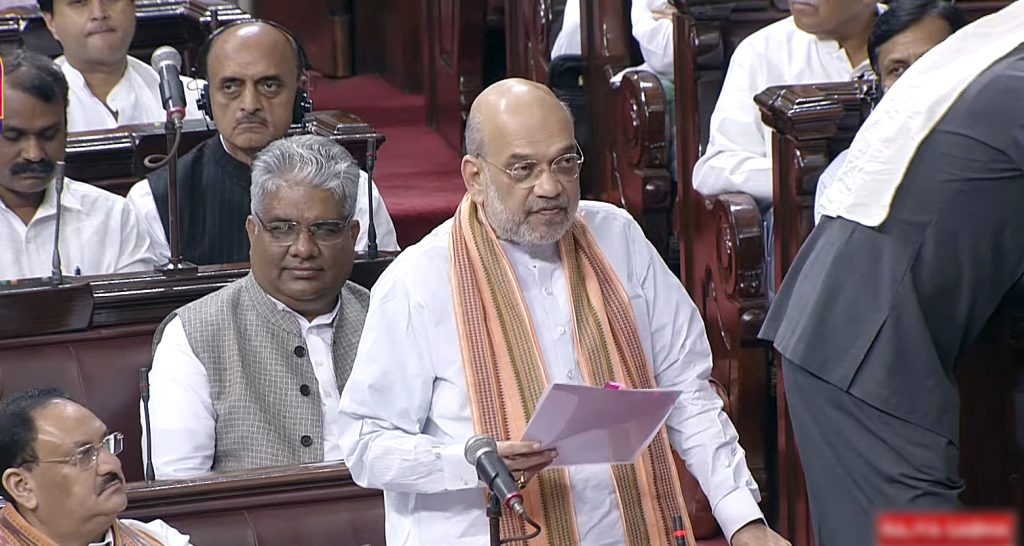 New Delhi, Aug 7 (IANS) Union Home Minister Amit Shah on Monday said that the Delhi Services Bill in no way violates the Supreme Court judgement and it is aimed to corruption-free administration in Delhi.
He also said that the Centre doesn't need to snatch power, 130 crore people have given us the power.
Speaking in the Rajya Sabha on the Delhi Services Bill, Shah said, "Delhi services bill in no way violates Supreme Court judgement."
Replying on the National Capital Territory of Delhi (Amendment) Bill, 2023 in the Rajya Sabha, Shah said that the aim is to make sure corruption-free administration in Delhi.
The Home Minister further said that post-independence, Delhi was given an Assembly.
"One must read 239AA carefully. The problem is that you have fought the elections of a UT, but want to enjoy the powers of the state," Shah said.
Targeting the AAP, the Minister said, "Delhi was governed by BJP, Congress before 2015, but there was never confrontation with Centre."
He said that such a bill can only be introduced for a Union Territory.
"This is the problem of mentality that one is fighting elections of a UT but seeking powers of a state," Shah added.
Even former Prime Minister Manmohan Singh attended the Rajya Sabha proceedings on Monday as the voting for the Bill is supposed to take place.
The Bill in Rajya Sabha was moved by Shah earlier in the day and several Indian National Inclusive Alliance (INDIA) parties including Congress, Trinamool Congress, Aam Aadmi Party (AAP) have opposed the Bill.
The Delhi Services Bill was passed in Lok Sabha on Thursday amid walkout by the opposition parties.