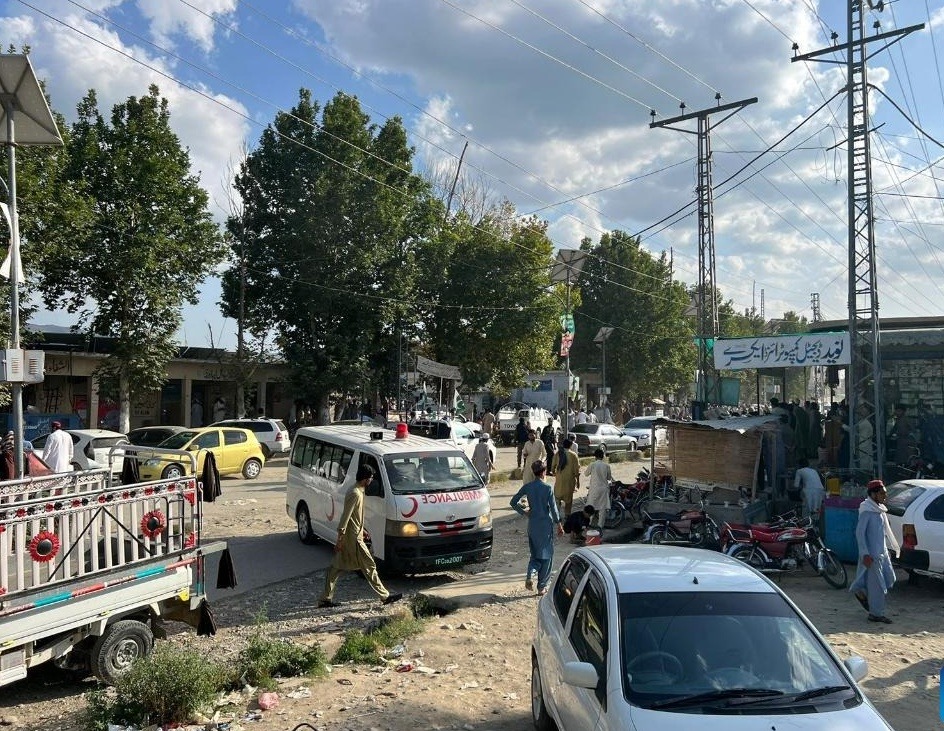 Islamabad, July 31 (IANS) The death toll due to an alleged suicide blast at a Jamiat Ulema Islam-Fazl (JUI-F) workers' convention in Pakistan's Khyber Pakhtunkhwa (KP) province has increased to 44, officials said.
The incident took place on Sunday when more than 400 JUI-F members and supporters had gathered under a tent in Bajaur district's Khar town, near the border with Afghanistan, reports Dawn news.
Addressing the media late Sunday night, KP Inspector General of Police Akhtar Hayat Khan said 10 kg of explosives were used in the blast.
He said ball bearings and other explosive materials had been collected from the site.
"Investigation is underway and culprits will soon be arrested," Dawn news quoted the provincial police chief as saying.
Meanwhile, KP caretaker Information Minister Feroze Shah said hospitals across Bajaur and neighbouring areas had been put on high alert.
"We are trying to move critical patients to Peshawar and other hospitals through helicopters," he told Geo News.
According to Bajaur District Health Officer Faisal Kamal, more than 150 injured people had been brought to the Bajaur District Headquarters Hospital.
"Over 35 people have been referred to the Timargarh hospital while 15 critically injured persons have been sent to Peshawar via a Pakistan Army helicopter," he added.
No group or individial has claimed responsibility for the blast so far.
A regional leader of the JUI-F, Maulana Ziaullah, was also killed in the blast, local officials told the BBC.
JUI-F is a major religious political party and forms part of the government coalition in Pakistan's parliament.
Prime Minister Shehbaz Sharif strongly condemned the blast and said terrorists targeted those who advocated the cause of Islam, the Holy Quran and Pakistan.
"Terrorists are enemies of Pakistan and they will be eliminated," he said in a statement released by the Prime Minister's Office, adding that elements involved in the incident would be meted out strict punishment.
He also sought a report of the incident from Interior Minister Rana Sanaullah and the government of Khyber Pakhtunkhwa.