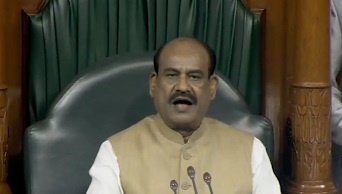 New Delhi, August 11 (IANS) Lok Sabha Speaker Om Birla on Friday while presenting the main highlights of the monsoon session, said that while 20 bills were introduced and 22 were passed.
The no-confidence motion against the government was also moved by Congress MP Gaurav Gogoi, however it was dismissed through voice vote after three days of discussion, he informed.
Some of the key bills which were passed during the just concluded monsoon session, were the Anusandhan National Research Foundation Bill, 2023, the Digital Personal Data Protection Bill, 2023, the Indian Institutes of Management (Amendment) Bill, 2023, and the Offshore Areas Mineral (Development and Regulation) Amendment Bill, 2023 among many others.
As many as 17 sittings of Lok Sabha took place during the session, which had begun on July 20.
During this period, the House functioned for 44 hours and 15 minutes, Birla said. Thereafter, he adjourned the House sine die.
Prime minister Narendra Modi was present in the House on the occasion.