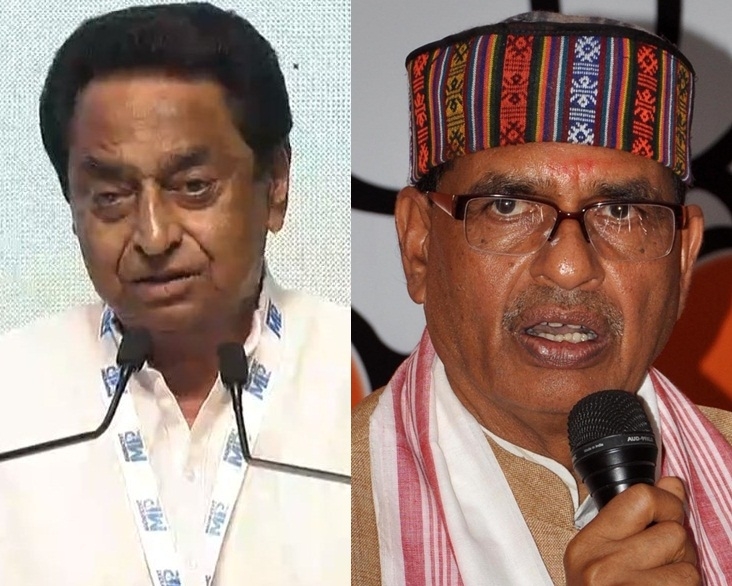 Bhopal, Sep 14 (IANS) A controversy over 'Sanatan Dharma' that erupted in the southern part of the country with DMK leader and Tamil Nadu chief minister M.K. Satlin's son Udhayanidhi  Stalin's controversial remark has apparently taken a larger political shape in Madhya Pradesh where assembly elections are just a couple of months away.
The BJP led MP government that was struggling to counter high anti-incumbency after nearly two decades of its rule amid charges of corruption and poor governance, seems to have found an opportunity to corner the opposition Congress led by former chief minister Kamal Nath.
Ever since the controversy over 'Sanatan Dharma' escalated, the MP BJP leaders have been hitting out at the Congress consistently over this particular issue, while the state Congress leadership, which has been gearing up for the elections with the strategy of not falling into a 'communal trap', has maintained a silence.
The subject of 'Sanatan Dharma' in poll-bound Madhya Pradesh has already been resonating as some state-based spiritual leaders like Bagheshwar Dham head Dhirendra Krishna Shastri and Pandit Pradeep Mishra and others have been advocating for the same during their religious discourses.
To counter the BJP's narrative, Kamal Nath has not only visited the ashrams of Dhirendra Shastri and Pradeep Mishra, but also organised their kathas (discourses) in his home district Chhindwara in the last one month. However, chief minister Shivraj Singh Chouhan, home minister Narottam Mishra and state BJP chief V. D. Sharma have continued to train their guns at Kamal Nath on the 'Sanatan Dharma' controversy.
That it is going to be a poll issue in Madhya Pradesh became more clearer after Jagadguru Rambhadracharya during his religious discourse in Sivani district recently said, "the election is not between Kamal Nath and Shivraj Singh Chouhan or between BJP and Congress, it is between Sanatan Dharma and Adharma."
Prime Minister Narendra Modi during his visit to Bina on Thursday also targeted the Opposition bloc INDIA aggressively, saying the 'ghamandia' alliance has been formed to destroy 'Sanatan Dharma'.
"Today they have openly started targeting Sanatan Dharma, tomorrow they will increase their attacks on us. All 'Sanatanis' across the country and the people who love our country will have to be alert," Modi said while addressing a public gathering after laying the foundation stones of a slew of projects in Madhya Pradesh on Thursday.
During his speech, PM Modi named the Opposition bloc INDIA as 'ghamandia' and an Indi-alliance' and used these words more than 10 times. He alleged that the alliance has a single agenda — to destroy 'Sanatan Dharma'.