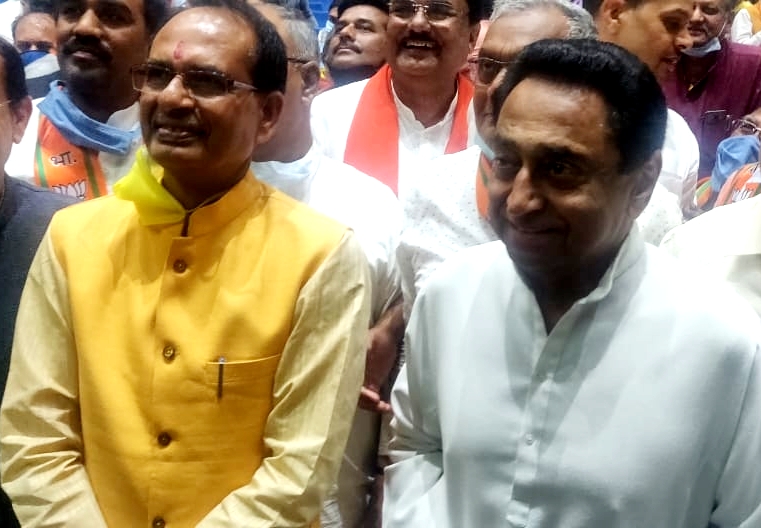 Praveen Dwivedi
Bhopal, Aug 27 (IANS) Inflation or rising prices of daily use of goods may not be getting the needful space in Madhya Pradesh, where the assembly elections are just two-and-a-half-months away, but the subject is undoubtedly a part of conversation in almost every household.
The experts from different sections, who have been monitoring the political and economic situation of Madhya Pradesh believe that the price rise issue is likely to affect the BJP at some point.
Though the state government passes the inflation issue on the Centre, but a large section of the population, especially the state government employees have been upset for a long.
In Madhya Pradesh, largely the issue of casteism, crime against women and people belonging to down-trodden section (ST/SC), high-level corruption of nexus between top bureaucrats and agents, unemployment etc have been year old subjects which are being highlighted by the opposition Congress during the elections time to corner the ruling BJP.
Former chief minister and state Congress president Kamal Nath often targets the BJP government on the issue of price rise, growth of state and employment etc. He has repeatedly held the scenario mainly responsible for lack of investors in Madhya Pradesh.
Recently addressing a press conference at Congress headquarters, Kamal Nath, who earlier headed the Ministry of Commerce and Industry (1980-1996) said that the investment cannot be demanded but it has to be attracted.
"The entrepreneurs would not invest money until they feel that money is in safe hands. This is the reason why Madhya Pradesh has repeatedly failed to get investment at a larger level. The situation will not change until an attractive investment policy is not formed," Kamal Nath said.
While BJP keeps highlighting that the state has been uplifted but the people of the state remain unconvinced.
Knowing that the price rise may be an issue in the upcoming elections, the BJP has been trying to counter the narrative indirectly by announcing cash incentives to different sections of voters.
"Be it much talked Ladli Behna Yojana or any other cash distributing government schemes are introduced not just to counter the anti-incumbency or growing unemployment, but indirectly also for countering the issue of price rice of daily use goods for households.
"Forget about low-grade government employees or people working on daily wages, middle class income families have got badly affected due to price rise," said a senior journalist, who has been covering economic issues of the state for the last two decades.