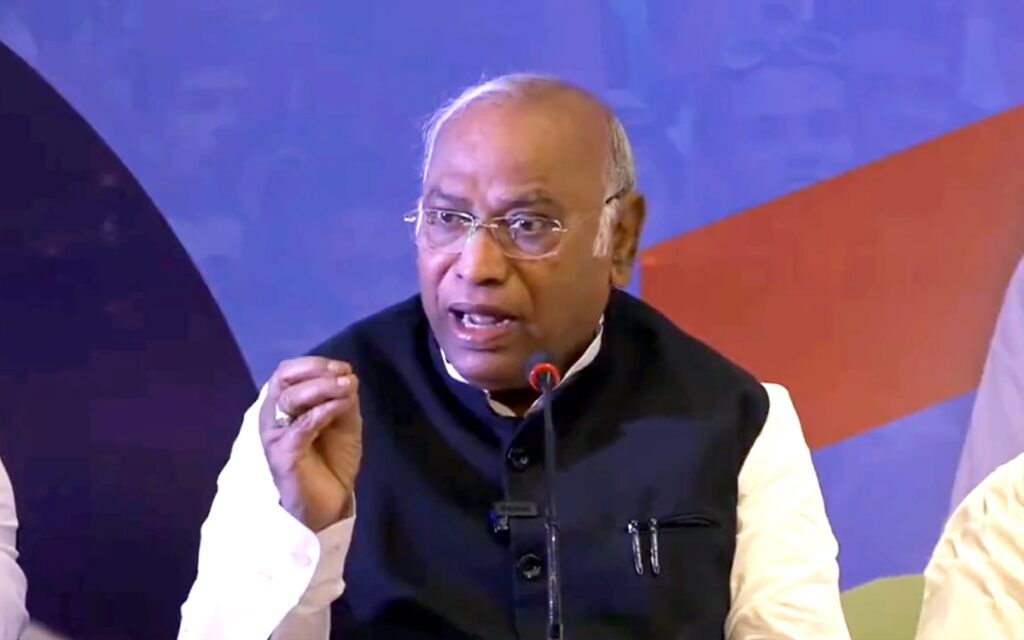 New Delhi, Oct 25 (IANS) The Congress on Wednesday deputed four secretaries to coordinate the programmes of party chief Mallikarjun Kharge in the poll-bound states of Madhya Pradesh, Chhattisgarh, Rajasthan and Telangana.
In an official communication, Congress General secretary (organisation) KC Venugopal said: "BM Sandeep has been deputed to coordinate the programmes of Kharge related to the ensuing Assembly in Telangana; Sirivella Prasad in Chhattisgarh; Ramkishan Ojha in Madhya Pradesh and Usha Naidu in Rajasthan with immediate effect."
The Congress President has been campaigning in all the poll-bound states and has already toured on a number of occasions.
The election for the 90-member Chhattisgarh Assembly will take place on November 7 and 17; polling for the 230-member Madhya Pradesh assembly will be held on November 17; for the 200-member Rajasthan assembly on November 25 and for the 119-member Telangana assembly on November 30.
Counting of votes will take place on December 3.
The Congress is eyeing a second consecutive term in Chhattisgarh and Rajasthan, while it is hoping to make a comeback in Madhya Pradesh, and put up a strong performance in Telangana.