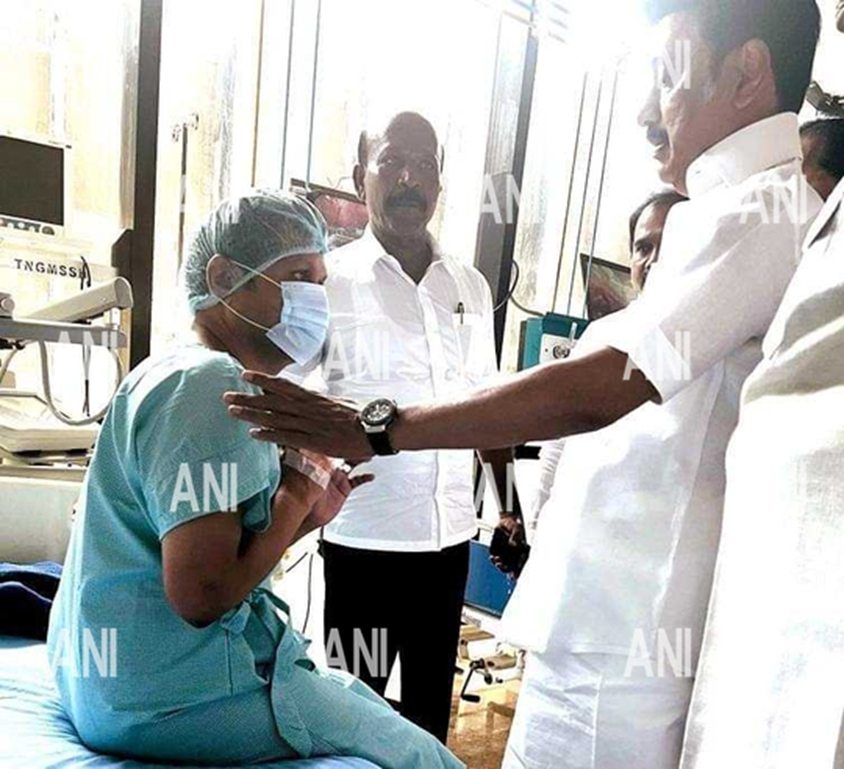 Chennai (Tamil Nadu) [India], June 14 (ANI): Reacting to Tamil Nadu Electricity Minister Senthil Balaji's hospitalization following Enforcement Directorate's custody, state BJP vice president Narayanan Thirupathy said it is a "complete drama" staged by the DMK party.
"It is a complete drama with screenplay and dialogues by the DMK in Tamil Nadu today," Thirupathy said. Attacking the DMK Minister, he said, "He is a minister, and it is his duty to cooperate with the investigation. He is a Minister accused in a case. He has taken money from ordinary people for government jobs. He cannot take the law into his hands."
Narayanan Thirupathy also demanded Chief Minister MK Stalin to dismiss him from the government. "I demand Chief Minister MK Stalin to dismiss Senthil Balaji from his ministry immediately. Stalin's government would be a laughing stock if he does not do so. He should also order him to cooperate with the probe by the central agencies so that justice can be met," the state BJP Vice President said.
Senthil Balaji broke down while being taken into custody by the ED officials for questioning in connection to an alleged money laundering case in the wee hours of Wednesday. The investigating agency took the DMK leader for questioning, after raiding his premises on Tuesday.
Following this the ED brought Balaji to Omandurar government hospital in Chennai for medical examination amid tight security in the wee hours of Wednesday.
High drama was witnessed outside the hospital as the DMK leader was brought to the hospital in a car. Balaji was seen crying in pain while lying in a car as his supporters gathered there to protest against the ED action.
DMK MP and lawyer NR Elango said that he has been shifted to ICU and ED has officially not confirmed Balaji's arrest.
"I saw him (Senthil Balaji) when he was shifted to ICU. Doctors are evaluating his health condition. It is a procedure when a person says he has been assaulted the doctor needs to note down all the injuries and will know after seeing the report. Officially we have not been informed (by ED) that he has been arrested," Elango said.
Meanwhile, DMK minister Udhayanidhi Stalin said, "Senthil Balaji is undergoing treatment." "We will deal with it legally. We are not afraid of the threatening politics of the BJP-led central government," he added.
Courtesy: (ANI)