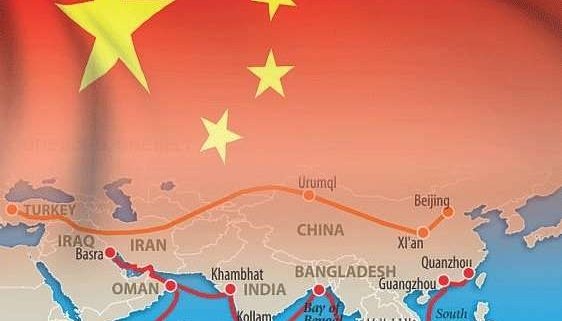 Rahul Kumar
New Delhi, Oct 3: The much-sought after bailout loan of $330 million by Colombo from the International Monetary Fund (IMF) has not materialised ostensibly after Beijing's refusal to restructure bilateral loans it extended to the Indian Ocean island – a fast friend till recently.
The IMF has been insisting that Sri Lanka should get an assurance from its biggest bilateral lenders – China, Japan and India -that they will restructure their loans before possible IMF funding. Colombo, despite many requests, now finds that Beijing is unwilling to provide it with "a concrete debt relief framework", says a report in Nikkei Asia.
A report in Daily FT says that Colombo is likely to reach a debt reduction deal this month with India, Japan and France to be in time for the IMF and the World Bank's meetings later this month in Morocco. The newspaper reports that China has not joined the group by remaining an observer.
If China opts out of the deals to provide support to Sri Lanka in managing its external loans, it could cast a shadow over its IMF bailout plans as China holds 42 per cent of the island nation's external debt.
An IMF delegation spent two weeks in the country reviewing its economic progress since the country's financial collapse in 2021. The delegation has said that the country has made commendable progress in implementing reforms ensuring that the economy is stabilising and inflation is coming down.
Meanwhile, the Sri Lankan government headed by President Ranil Wickremesinghe is battling another Chinese problem as Beijing seeks entry for research ship Shi Yan 6 currently in the Indian Ocean. Last week Sri Lankan Foreign Minister Ali Sabry had told the local media that Colombo had not given permission to the ship to enter the country as Indian security concerns are important to the nation.
The Chinese presence in Sri Lanka's ports is now becoming a worry not just for India but the US also. It is reported that US Under Secretary Victoria Nuland raised concerns about the Chinese ship planning to dock in Sri Lankan waters with Sabry on the sidelines of the UN General Assembly session in New York last month.
Washington has earlier been spooked by a Chinese spy balloon that was found floating over its airspace earlier this year. Sabry deflected the issue by saying that his country has devised a standard operating procedure (SOP) which has to be followed by the ships docking in Sri Lanka.
India had earlier also raised the matter of Chinese research ships docking at Hambantota Port, alleging that the spy ships could be keeping an eye on Indian strategic ports on the eastern coastline and vital installations from where it conducts missile tests.