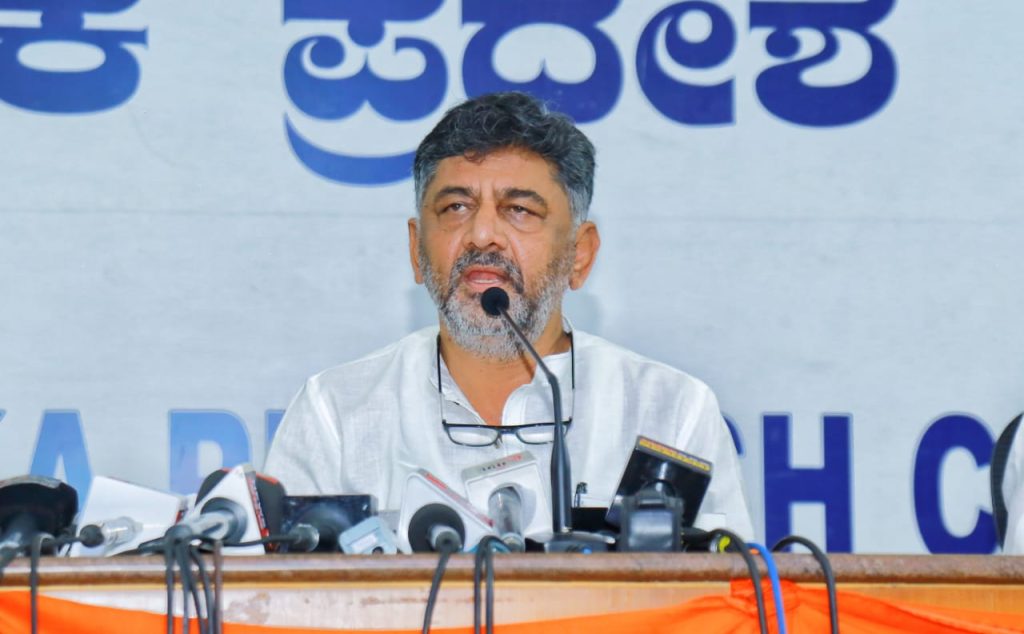 Bengaluru, Aug 21 (IANS) Karnataka Deputy Chief Minister D.K. Shivakumar on Monday said that the state was directed to release 10,000 cusecs of water from Cauvery till August 31.
"Our requirement is 124 TMC of water. However, only 55 TMC of water is available. The Mekedatu project is the only solution for the present water scarcity," he said.
Speaking to reporters, Shivakumar explained that Bengaluru city requires 24 TMC for drinking water. Mysuru, Mandya and Ramanagara require 20 TMC of water. The state reservoirs KRS has 22 TMC, Kabini 6.5 TMC, Harangi 7 TMC and Hemavathi 20 TMC of water storage.
He said that there is no water available with the state to release for Tamil Nadu. For the sake of standing crops and the benefit of farmers the water has been released two times. "We have requested the Cauvery Water Disputes Tribunal (CWDT) to reconsider its decision. Once the all party meeting is held, a decision to make an appeal in the Supreme Court will be made," he said.
He said that some want politics and controversy to be created around the issue however the people already know the role of such people.
He said that the all party meeting has been called under the chairmanship of Chief Minister on August 23 over the matters of Cauvery, Mahadayi and Mekedatu projects issues.
"Former chief ministers and members of parliament have also been invited. If the opposition is willing to take an all party delegation to the union government over the Cauvery issue, the Congress government will welcome it," the Deputy Chief Minister said.
"We are adopting a wait and watch policy. The Supreme Court had directed to release 10,000 cusecs till August 31. The opposition is criticising it. I know how water was released to Tamil Nadu during their tenure," he said.
He said that the Tamil Nadu government has gone against the CWDT and not against Karnataka. The central government should have filed a petition against Tamil Nadu's submission, why have they not done so, he asked.
Former chief minister Basavaraj Bommai has said that Tamil Nadu has utilised 64 TMC of water. "Can we stop them from using their share of water? They can use their share of water as per their wishes. We don't have the right to question them. We release water with meticulous calculations counting every drop. We have not released additional water," he said.