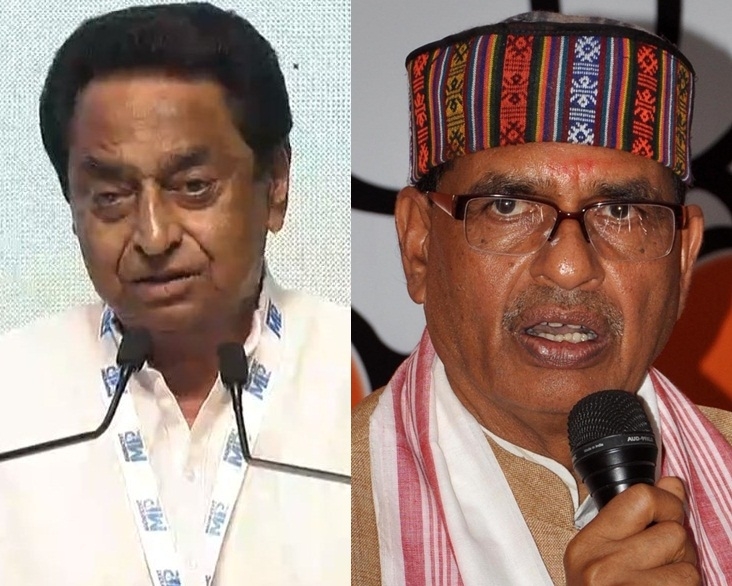 Bhopal, June 12 (IANS) Madhya Pradesh Congress chief Kamal Nath said he can't compete with Chief Minister Shivraj Singh Chouhan's skills of dancing, acting and making fake promises but he can compete when it comes to speaking truth.
The former Chief Minister made this remark while addressing a poll rally in Jabalpur on Monday.
AICC general secretary Priyanka Gandhi, Rajya Sabha MP Digvijaya Singh and Madhya Pradesh in-charge J.P. Agrawal were also present.
Kamal Nath said that the BJP government has destroyed the future of youths due to a number of scams.
"In 2018, when I became Chief Minister, I found that the BJP has emptied the entire public money. There were so many challenges before me, but I had started tackling them one after another, but they (BJP) hatched a conspiracy and toppled our government. I too could have bargained to save my government, but din't do so because I do not do such politics. They (BJP) have created bad image of Madhya Pradesh because of corruptions, bargains, unemployment, etc," Kamal Nath said.
He further asserted that religion is the subject of thought and not of the advertisement what the BJP is doing. Meanwhile, Kamal Nath reiterated his old statement – 'Mai Hindu hun, lekinMurkhNahi Hun' (I am a Hindu but not a fool).
Kamal Nath appealed to people of Madhya Pradesh to understand the hidden agenda of the BJP not to fall under its trap.
"You (people of Madhya Pradesh) have seen the way Shivraj Singh Chouhan's government has ruined the state. Now, it's up to you to decide what kind of future you want to make for your children. This election is not about the party or individual leader, but it is about securing the future of people of Madhya Pradesh," he added.