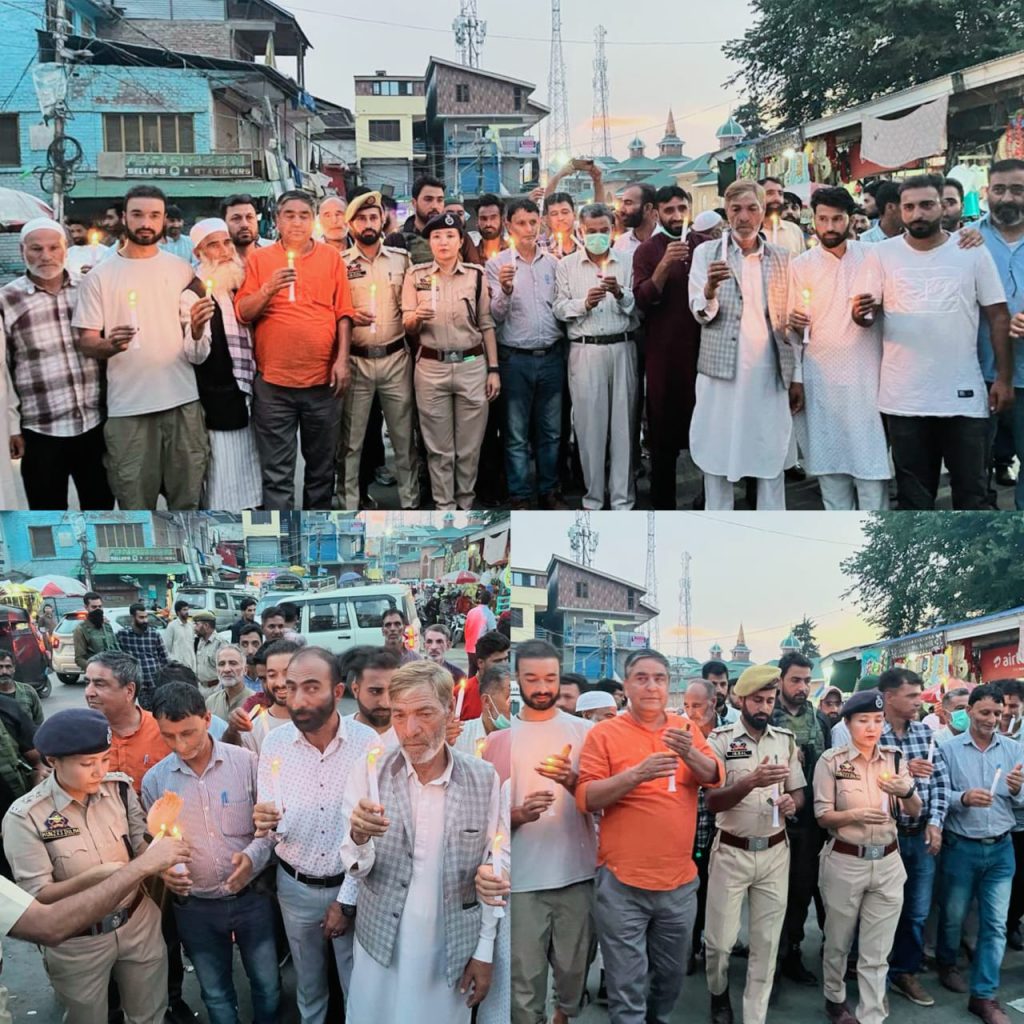 Srinagar, Sep 14 (IANS) In a solemn and heartfelt tribute to the bravehearts who made the ultimate sacrifice in the line of duty during the Kokernag encounter, citizens from all walks of life came together in a candlelight march on Thursday evening at various locations in Jammu and Kashmir's Kupwara and Kulgam districts.
The candlelight marches were held for a poignant, peaceful demonstration of solidarity, to mourn the loss of valiant soldiers and to express profound gratitude for their unwavering commitment to the nation in various locations of Kupwara, Handwara, Lolab and Karnah subdivisions.
The protestors proceeded through towns and villages attracting a large and diverse crowd of people. The atmosphere was sombre and the silence was profound as participants, holding flickering candles, walked in unison, paying their respects to the fallen heroes.
Many held placards with messages of condolences, patriotism, and appreciation for the Indian Army and J&K Police.
Civil society members in Kulgam district also held a candlelight march in memory of the martyrdom of Colonel Manpreet Singh, Major Aashish Dhonchak, and DSP Humayun Bhat in Wednesday's encounter at Gadole area of Kokernag in Anantnag district.
Candles were lit in the main market, and clock tower as a tribute to the martyrs and to express condolences and solidarity with bereaved families.
The march witnessed massive participation of people holding candles to remember the sacrifices of these bravehearts in line of duty and condemned the terror act unequivocally.