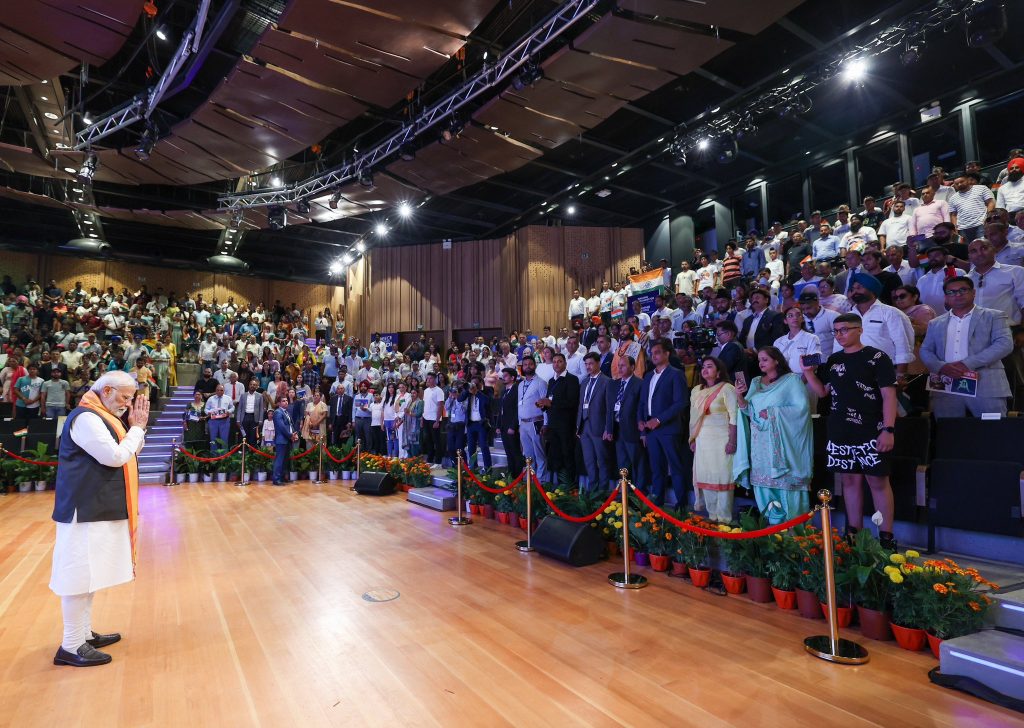 New Delhi, Aug 25 (IANS) Prime Minister Narendra Modi on Friday said that by hoisting the tricolour on the moon, we have made the world aware of India's capabilities.
"Congratulatory messages are pouring in from across the world. The social media is full of congratulatory messages. When the achievement is this big, its celebration also continues. Your faces say that wherever you might be in the world, India beats in your heart…I congratulate you once again on the grand success of Chandrayaan-3," he said while interacting with the Indian community in Athens.
Modi also took the opportunity to express his sympathies to the people of Greece.
"When the forest fires started here, it became a major crisis. Several people in Greece died. In that hour of crisis, India stood with the people of Greece," he said.
"Going by the slogan of 'Jai Jawan, Jai Kisan, Jai Vigyan, Jai Anusudhan', India is now strengthening all of its sectors," the Prime Minister said amid applause from the audience
"Today, India is working on a scale which seemed unimaginable 10 years back. The world's highest-altitude rail bridge and motorable road, the biggest cricket stadium and the tallest statue, all are in India."
He said that India is celebrating its heritage and also linking it with development.
He said that the global bodies like World Bank and IMF are praising the Indian economy, while big companies are competing with each other to invest in India.
"India is making rapid strides with the power of science, technology and innovation," the Prime Minister said.
He said that in five years, 13.5 crore Indians have risen above the poverty line. "With the increase in size of Indian economy, there has been an increase in earnings of every family too. Indians are earning more and investing more," Modi said.