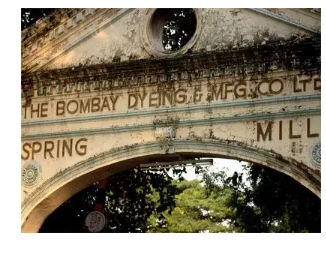 Mumbai, Sep 13 (IANS) In one of the biggest realty deals, the Bombay Dyeing and Manufacturing Co. Ltd. (BDMC) said it has approved a proposal to sell off its prime property in Worli, measuring around 22 acres, to Goisu Realty Pvt. Ltd in two phases for around Rs 5,200-crore, to pay off debts and fund future projects, here on Wednesday.
BDMC Chairman Nusli Wadi said that on completion of the transaction, the company will notch a pre-tax profit of more than Rs 4,300-crore, report a strong positive net worth, wipe off all its borrowings thus saving interest costs and releasing the charge on encumbered assets, pay dividend in future, and have a strong treasury balance to fund upcoming realty projects.
The BDMC Board had charted a strategy in March 2022 to change the company's trajectory envisaging focus on realty business for future growth and profitability, accelerating sale of flats in Dadar areas, monetizing its land bank, deleveraging the company by retiring its borrowings and improving credit ratings, develop the company's unutilised land parcels and explore joint development opportunities.
"We are happy that BDMC was able to generate a net revenue of about Rs 1,050 crores between April 2022 and June 2023, through sale of the flats in Island City Centre by focussed execution, leading to a reduction in our borrowings by about Rs 900 Crs in the same period," said Wadia.
The company also approved the development of its vacant land parcels having a potential to create around 3.50 million sq.feet of residential-commercial properties to generated around Rs 15,000-crore revenue over the next few years.
The development will be planned judiciously in phases to manage its cash flows efficiently and also evaluate other joint development and partnership opportunities to create a steady pipeline of future revenue and profits, said the company.