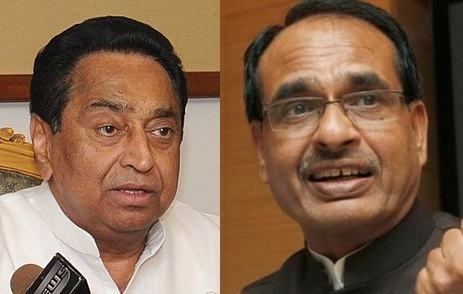 Bhopal, Oct 9 (IANS) The BJP on Monday ended the uncertainty as to whether its longest serving Chief Minister Shivraj Singh Chouhan will contest the polls by fielding him from his home seat Budhni in Sehore district for the sixth time.
Chouhan has won the Assembly elections from Budhni five times, including four times in a row (2006, 2008, 2013 and 2018) after winning for the first time in 1990.
Until the fourth list of the candidates was released, the political circles were abuzz with possibilities of the five-time former Vidisha MP either being fielded in the 2024 Lok Sabha polls, or being shifted to some challenging seat in the November 17 Assembly polls.
The speculation also become rife after the party fielded several heavyweights, including three Union ministers, for the Assembly polls in its second list, which was released on September 25. Even Chouhan during his recent speech in Dindori district had asked people whether he should contest the Assembly polls.
The fourth list of 57 candidates also features 24 Cabinet ministers and even those who have crossed 70 years of age.
Notably, several ministers of Chouhan's Cabinet are facing huge anti-incumbency, including Home Minister Narottam Mishra, PWD Minister Gopal Bhargava and Food and Civil Supplies Minister Bisahulal Singh (both aged above 70), along with Prem Singh Patel, Om Prakash Saklecha, Prabhuram Chowdhary, Kamal Patel, Govind Singh Rajput and Bhupendra Singh.
Assembly Speaker Girish Gautam (70), who had failed to get his son elected in the 2022 panchayat polls in Rewa district, has also been fielded from Deotalab seat, which he managed to retain by just 1,080 votes in 2018.
The fourth list also includes the names of Jyotiraditya Scindia-loyalist ministers and MLAs, including Govind Singh Rajput, Prabhuram Chowdhary, Rajvardhan Singh Dattigaon, Pradumn Singh Tomar, Tulsi Silawat (all ministers), and Manoj Chaudhary (MLA from Hatpipliya).
With the fourth list released on Monday, the BJP has so far named candidates on 136 out of the 230 seats, while the Congress is yet to name any of its candidates. The Congress may release its list during Navratri starting October 15.
Meanwhile, state BJP President V.D. Sharma took a jibe at the prime opposition Congress for the delay in announcing its candidates for the Assembly elections.
"Congress has no land left in Madhya Pradesh, which is why they are not able to even declare candidates," Sharma said.
State Congress President Kamal Nath, meanwhile, criticised the ruling party's fourth list of candidates, saying the BJP has once again fielded the same faces "whom the people of Madhya Pradesh consider to be symbols of corruption".
"The people of Madhya Pradesh are fed up with these tired faces and wants to get rid of them. By putting them forward, the BJP has accepted defeat before the fight. This is not preparation for elections, it is preparation for farewell," he added.