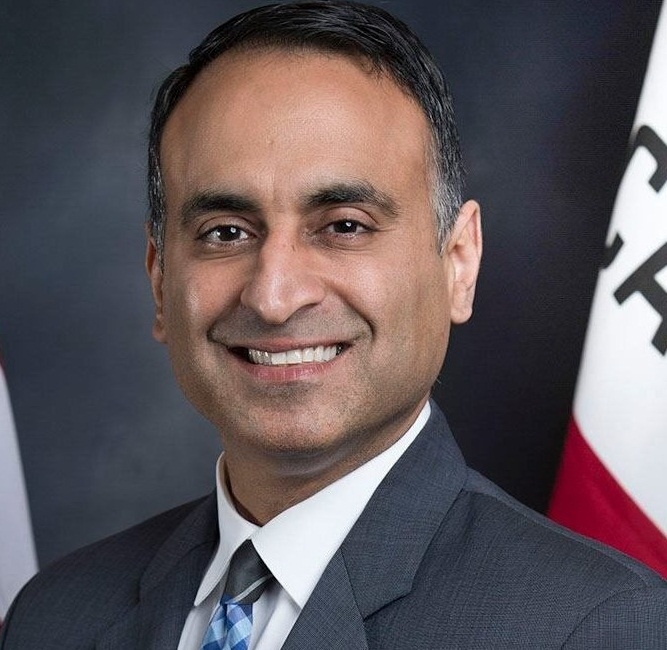 New York, June 12 (IANS) California State Assembly member Ash Kalra has again introduced a resolution proclaiming October 2023 as the "Hindu American Awareness and Appreciation Month" in the state.
The resolution, introduced nearly annually in California since 2013, seeks to bring local awareness, recognition and acknowledgment of the significant contributions made by Hindu Americans across the US.
"For the 10th year California has recognised October as Hindu American Awareness and Appreciation Month, with the introduction of a resolution by Assembly member Ash Kalra," a Hindu American Foundation (HAF) statement said.
Nearly 2,230,000 Hindu Americans live in the US with California being home to the largest Hindu American population, including individuals from Bangladesh, Pakistan, Nepal, Malaysia and other nations.
Highlighting the contributions of Hindu Americans, the bill said that the country has benefited from the Vedanta philosophy, ayurvedic medicine, classical Indian art, dance, music, meditation, yoga, literature and community service.
"HAF congratulates Assembly member Ash Kalra for once again speaking up for the contributions of the Hindu American community in California, as well as highlighting the challenges being faced by the community, such as misunderstanding of our sacred symbols such as the swastika, immigration issues disproportionately affecting our community, and the rise of Hinduphobia, anti-Hindu hate crimes, and bullying of Hindu students," HAF Managing Director Samir Kalra said.
The introduction of the bill in the year 2023 marks the 130th anniversary of when Hinduism was officially introduced to the US by Swami Vivekananda in 1893 at the World's Parliament of Religions in Chicago.
The year 2023 also marks the 123rd anniversary of when he founded the Vedanta Society in the city of San Francisco in 1900.
Hindus started immigrating to California in the early 1900s, and came in increasing numbers after the lifting of the Asian Exclusion Act of 1924 in 1943 and the abolishment of quotas for immigrants based on national origin in 1965.
The first Hindu temple in the US was built in San Francisco, and at the dedication of the temple on January 7, 1906, it was proclaimed to be the "First Hindu Temple in the Whole Western World".
There are now more than 120 Hindu temples, religious centres, and cultural centres throughout California, and the Greater Bay Area is home to over 40 of those temples and centres.