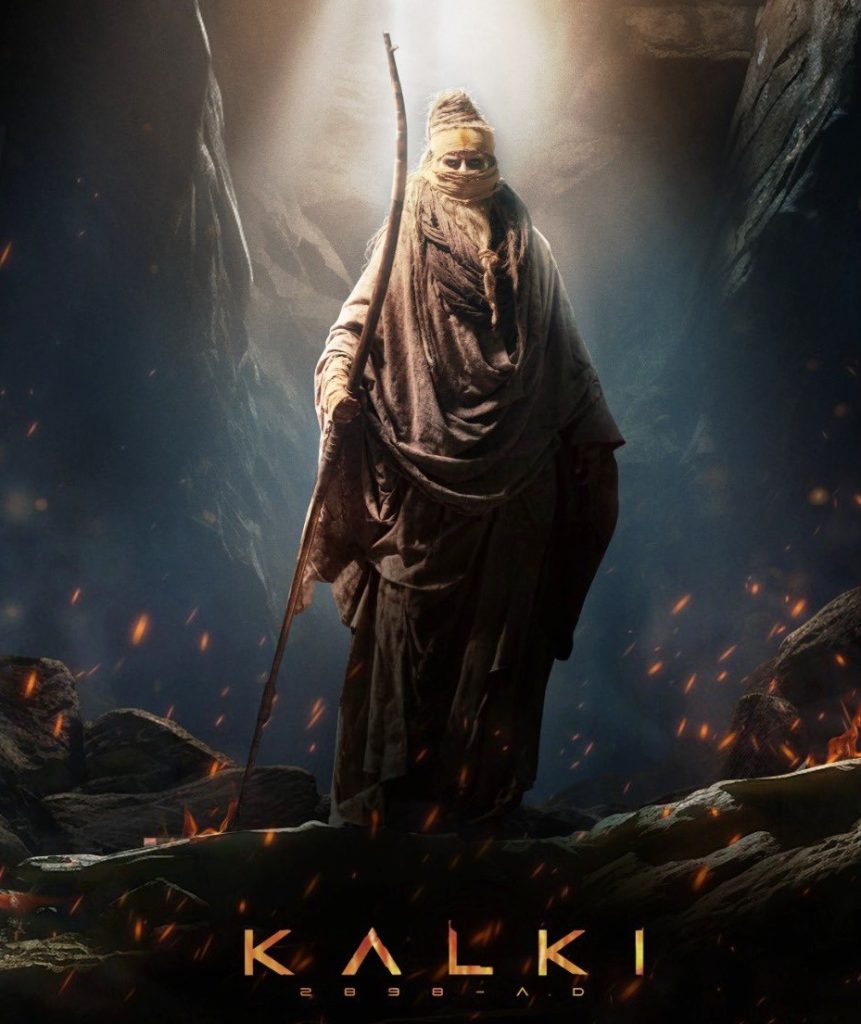 Mumbai, Oct 11 (IANS) Veteran Bollywood megastar Amitabh Bachchan, who has now turned 81, set the internet ablaze with his intense new look from the epic science fiction 'Kalki 2898 AD'.
Dressed up in rags, Big B is looking extremely mysterious.
With his face almost completely hidden except his eyes and holding a stick, the megastar is looking his fiercest ever.
Being touted as one of the biggest and most awaited releases of 2024, 'Kalki 2898 AD' has got cinephiles highly excited ever since it was first announced.
The Prabhas-starrer had its teaser first unveiled at San Diego Comic-Con earlier this year, with the mega-budget flick garnering immense appreciation worldwide.
On the occasion of Amitabh Bachchan's 81st birthday, the filmmakers have unveiled the first official portrait of the actor.
Both intense and intriguing, Amitabh Bachchan's first look has created quite a stir on the internet already, particularly as this is perhaps the most different he has ever looked.
Revealing the look, 'Kalki 2898 AD' took to its official social media platform X and wrote: "It's an honour to be part of your journey and witness your greatness. Happy Birthday Amitabh Bachchan Sir."
Before that, the movie had also unveiled the look of Prabhas in a highly futurist get-up which had really added to the excitement. Now with the megastar's brilliant look, which makes him appear like some kind of prophet, has only spiced things up further.
Directed by Nag Ashwin, 'Kalki 2898 AD' also stars Kamal Haasan, Deepika Padukone, Dulquer Salmaan, Rana Daggubati, Pasupathy, Sasweta Chatterjee, and Disha Patani in lead roles.
The movie is a multi-lingual release and will be coming out in Telugu, Tamil, Hindi, Kannada, Malayalam and English. A mysterious and innovative creation, the movie incorporates both mythology as well as futuristic sci-fi elements in its narrative.