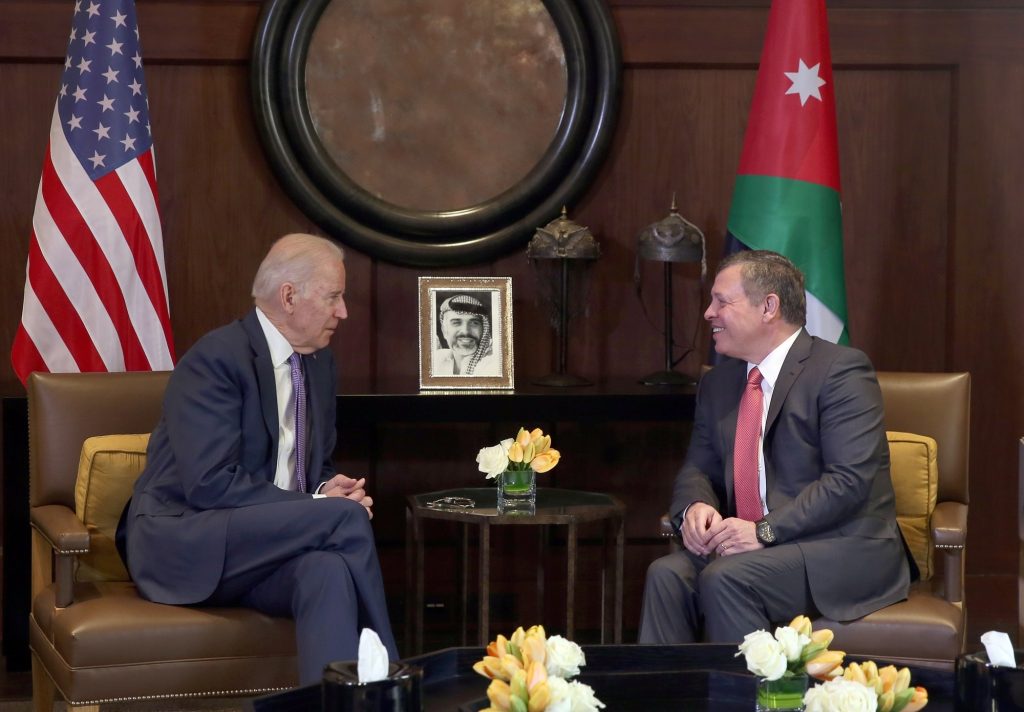 Washington, Nov 1 (IANS) During a phone call, US President Joe Biden and Jordan's King Abdullah II discussed the latest developments in Gaza and their commitment to facilitating the increased, sustained delivery of life-saving humanitarian assistance to civilians in the besieged enclave and the resumption of essential services, the White House said in a statement.
While speaking to the monarch on Tuesday, Biden also "reiterated the importance of protecting civilian lives and respecting international humanitarian law, as Israel defends its citizens and combats terrorism", the statement added.
The two leaders also agreed that it was "critical to ensure that Palestinians are not forcibly displaced outside of Gaza" and discussed urgent mechanisms to stem violence, calm rhetoric, and reduce regional tensions.
Biden and the King "affirmed their commitment to work together and with other regional partners to set the conditions for a durable and sustainable peace in the Middle East to include the establishment of a Palestinian state", said the White House statement.
On his part, King Abdullah underlined the importance of a ceasefire and an immediate humanitarian truce in the Gaza Strip as well as the need to guarantee the uninterrupted delivery of humanitarian aid, according to a statement by Jordan's Royal Hashemite Court.
The Jordanian leader also called for stepping up efforts to stop the conflict and work towards a political settlement, stressing that the only solution to the Palestinian-Israeli conflict is the two-state solution, which guarantees the establishment of an independent Palestinian state on the 1967 border.
More than half of Jordan's citizens are of Palestinian origin, including Queen Rania who in recent weeks has criticised Israel's actions in Gaza.
The country had signed a peace treaty with Israel in 1994.