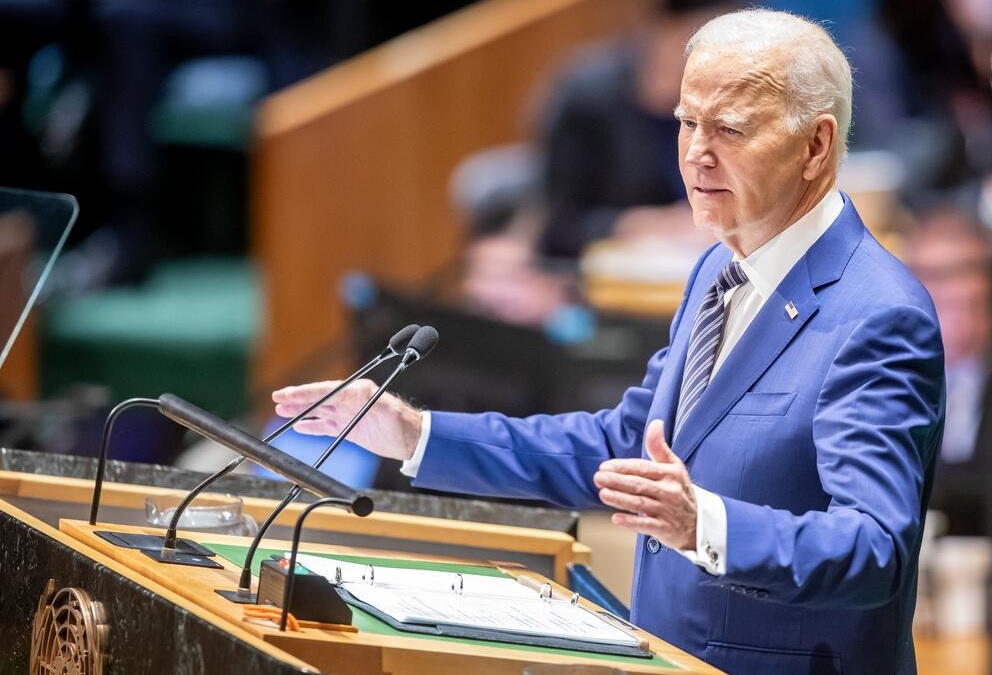 TN Ashok
Washington, Nov 12 (IANS) US President Joe Biden has dismissed poll surveys predicting he was trailing behind his predecessor Donald Trump in five swing states sayin,g "I am beating Trump in eight of the ten states polled so far".
Biden told reporters here: "You don't read the polls. Ten polls, eight of them, I'm beating him (Trump) in those states – eight of them."
Biden said as he prepared to leave for Illinois to talk to United Auto Workers there.
Biden dismissed questions about polling – actually, a sobering New York Times/Siena College poll released Sunday that showed the president trailing GOP front-runner Donald Trump in five of six battleground states, according to US News.
Asked if he thought he was trailing in battleground states Arizona, Georgia, Nevada, Pennsylvania, Michigan and Wisconsin, the President said: "No, I don't."
Biden campaign operatives say they expect a close race next year and are preparing for it.
And while some Democrats — notably, most recently, former Barack Obama senior adviser David Axelrod — have suggested Biden step aside, the President's team says history shows Biden should not be underestimated.
Pollsters across both aisles have been debating if poll surveys showing Biden trailing behind Trump in five swing states showed the Democrat's agenda of abortion rights that won them three key states — Virginia, Kentucky and Ohio — were two different issues.
In the 2020 primary season, many poll pundits dismissed Biden's chances.
Democrats are having a great year at the polls themselves, with Tuesday's 0ff-year elections showing a near sweep of key elections capping a year when the party's candidates have well over performed in state and local races and won every state referendum on abortion rights, media reports said .
"I do think at some point this is a Biden problem, not a Democratic Party problem," said GOP strategist Jason Cabel Roe, former executive director of the Michigan Republican Party.
Despite Democratic wins this year and last year, "I do think he's vulnerable – absolutely," Roe adds.
Democrats have deftly used abortion rights to win not only a referendum on the issue in Ohio but the Kentucky governor's race and key state legislative seats as well.
Republicans' troubles arise from voter anger – especially among women, who make up the majority of voters – over the Supreme Court ruling in Dobbs vs Jackson Women's Health Organization that took away the guaranteed right to an abortion in reversing the Roe vs Wade case verdict which held good for several years, reports said.