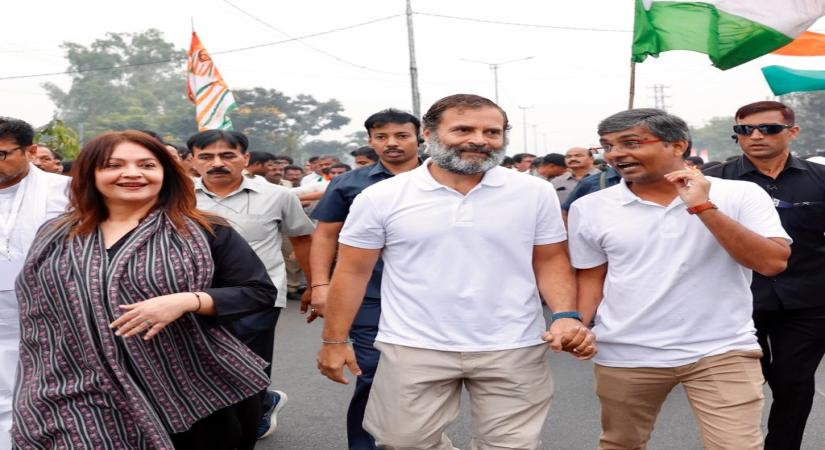 New Delhi, Nov 7 (IANS) Amid demands for the second leg of Bharat Jodo Yatra, Congress sources on Tuesday indicated that the party is considering this and it could commence any time between December 2023 and February 2024, if finalised.
A party source indicated that the discussions are on for the second leg of the yatra led by party leader Rahul Gandhi and it might begin in December first week and end before February end next year.
The source said that the party is considering Bharat Jodo Yatra 2.0 in hybrid mode, with participants marching on foot as well as using vehicles on several stretches.
Rahul Gandhi had led the first phase of Bharat Jodo Yatra from Tamil Nadu's Kanyakumari on September 7 last year. The yatra covered a distance of approximately 4,050 km and concluded in Jammu and Kashmir's Srinagar on January 30 this year. It had passed through 75 districts in Tamil Nadu, Kerala, Karnataka, Telangana, Madhya Pradesh, Maharashtra, Rajasthan, Haryana, Punjab and Himachal Pradesh and two Union Territories – Delhi and Jammu and Kashmir – in 126 days, marking India's longest foot march.
Rahul Gandhi engaged in dialogues with several groups of society amid public meeting across the states where it passed.