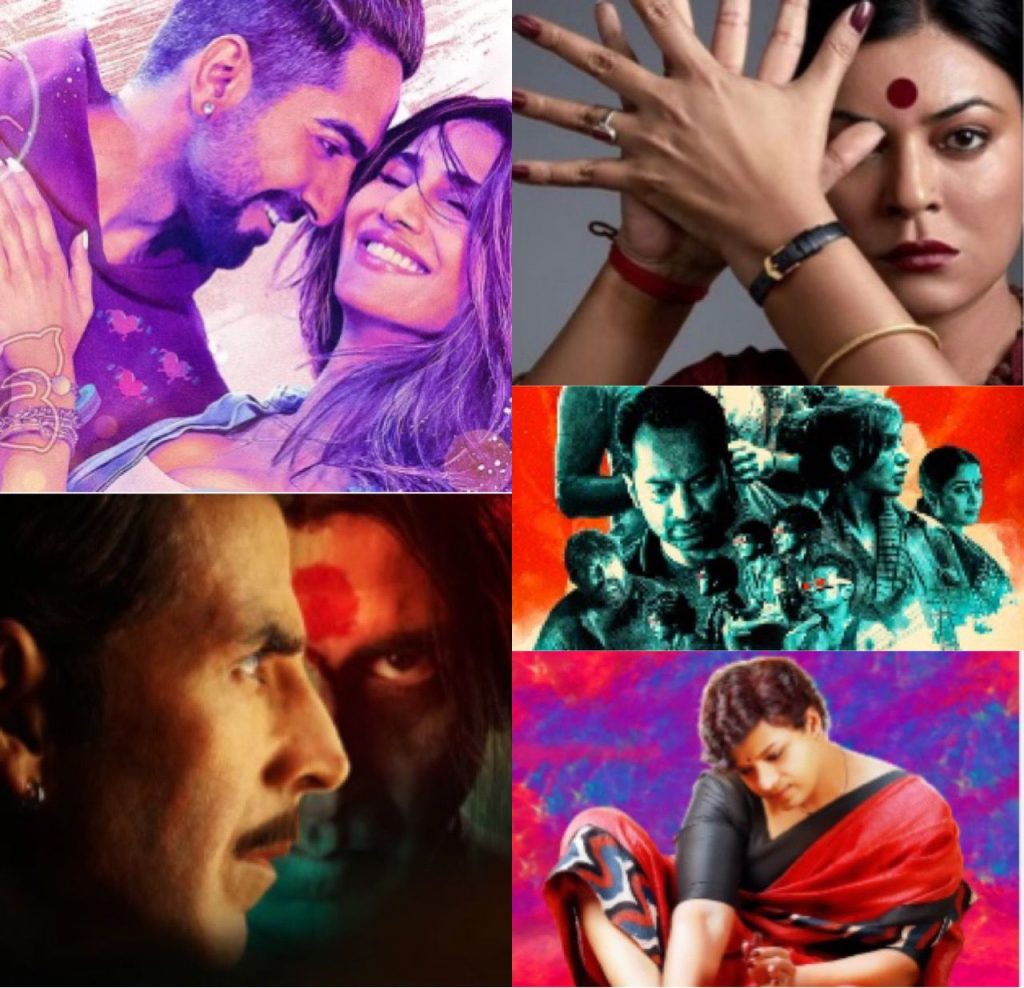 New Delhi, Aug 5 (IANS) Cinema and art have seen a refreshing representation of unconventional characters and narratives, with the spotlight on the other gender in films and shows serving as a much-needed catalyst for change.
With the emergence of OTT platforms, these narratives have broken free from traditional shackles, inviting audiences to embrace diversity, challenge stereotypes, and redefine acceptance.
Many films and shows have emerged that sensitively portray transgender characters, shedding light on their struggles, triumphs, and unique stories.
Here's a list of five must-watch films and shows available on various OTT platforms that capture their stories:
Chandigarh Kare Aashiqui
Directed by Abhishek Kapoor, it is a romantic film that revolves around a love story set in the vibrant city of Chandigarh. The film follows the journey of a bodybuilder, portrayed by Ayushmann Khurrana, who unexpectedly falls in love with a Zumba teacher, played by Vaani Kapoor. Unaware of her identity as a transgender, the story delves into the complexities of love, acceptance, and societal norms. It is available on Netflix.
Laxmii
Written and directed by Raghava Lawrence, this horror-comedy stars Akshay Kumar as a man possessed by the spirit of a transgender woman.
It also stars Kiara Advani. The film marks a significant step in bringing transgender stories to mainstream Bollywood. It airs on Disney+Hotstar.
Taali
Sushmita Sen will play a never-seen-before avatar as the trans activist Shreegauri Sawant in the upcoming series, Taali. The teaser unveiled recently gives a sneak peek of her courageous quest of struggles, resilience and triumph.
Created by Arjun Singgh Baran and Kartk D. Nishandar, it is directed by National award-winning director Ravi Jadhav. It also stars Ankur Bhatia, Aishwarya Narkar, Hemangi Kavi, Suvrat Joshi, Krutika Deo, Nitish Rathore, Meenakshi Chugh, and Shaan Kakkar in pivotal roles. It will premiere on August 15 on JioCinema.
Super Deluxe
Directed by Thiagarajan Kumararaja, this Tamil film is a masterful piece of storytelling. It features a remarkable performance by Vijay Sethupathi as Shilpa in a transgender role, a character who defies societal norms and stereotypes. It also stars Fahadh Faasil, Samantha Ruth Prabhu, and Ramya Krishnan. The flick is available on Netflix.
Njan Marykutty
Directed by Ranjith Sankar and co-produced with Jayasurya, it is a Malayalam film that follows the story of Marykutty, portrayed by Jayasurya, a transgender woman who dares to break societal norms and embrace her true identity. The film delves into her struggles, dreams, and determination to be accepted for who she is, delivering a powerful and moving narrative. It's available on JioCinema.