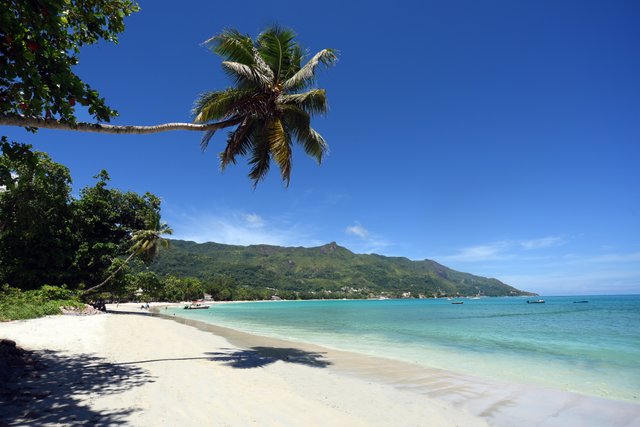 N. Lothungbeni Humtsoe
New Delhi, Nov 15 (IANSlife) Seychelles, an archipelago in the Indian Ocean, is renowned for its paradisiacal beaches that transport visitors to a world of pristine beauty and tranquility. With its lush tropical landscapes, crystal-clear waters, and a unique sense of isolation, Seychelles boasts some of the most enchanting beaches on the planet.
Here are a few beaches in Seychelles that will truly make you feel like you've stepped into another world!
Anse Source d'Argent:
Nestled on La Digue, Anse Source d'Argent is arguably the most famous beach in Seychelles. Its otherworldly charm is created by massive granite boulders that dot the shoreline, soft white sands, and clear blue waters. The shallow, warm waters make it a top spot for snorkelling, paddleboarding, and kayaking. Crystal Kayaks provide the best way to experience the gentle marine life swimming around you, as well as the mild waves. Guides here will help you make sense of different shapes formed naturally by the surreal rock formations that seem to have stood strong since the Jurassic era!
Anse Lazio:
Praslin, the second-largest island in Seychelles, is home to Anse Lazio, a crescent-shaped beach that leaves visitors in awe with the bluest water that comes at you with strong and consistent waves, ideal for surfers. Anse Lazio offers a remote and unspoiled environment with its lush palm trees, coral reefs, and crystal-clear waters, where fish swim alongside you even in shallow waters. It's no wonder that this beach is often cited as one of the most beautiful in the world. Don't miss the amazing food at Mabuya, a restaurant located right on the beach!
Anse Georgette:
Also located on Praslin in the north, Anse Georgette is hidden away in the grounds of the Constance Lemuria Resort, unoccupied, unspoiled, and a magnificent shade of blue. Accessible only via a hike through the resort's lush golf course, this adventure is worth the effort, as Anse Georgette boasts powdery sands, emerald waters, and a sense of seclusion that makes it feel like your own private paradise.
Beau Vallon Beach:
Beau Vallon is hands down the best beach in Seychelles for swimming. The cool waters, soft sand, and small waves make you feel like you are in an endless pool with the cleanest water and the most gorgeous sunset. It is also the most happening and popular beach on the main island of Mahé, a 15-minute drive from the capital city of Victoria. P.S. This is also the only beach in Seychelles with motorized sports.
Anse Cocos:
Sunsets at Beau Vallon in Mahé are complimented by equally legendary sunrise at Anse Cocos. The beach at La Digue Island, can only be reached after more than a kilometer of hike from Grand Anse. Given the effort required to hike here, Anse Cocos is also one of the quietest beaches, ideal for people looking to spend a day away from the crowds.
Petite Anse:
Located on the western coast of Mahé, Petite Anse is part of the Four Seasons Resort. This pristine beach is tucked away in a cove, surrounded by lush jungle and granite hills. The exclusivity and tranquility of Petite Anse create a sense of being on an uncharted island, where you can unwind in the lap of luxury. The resort offers many activities, like kayaking, paddleboarding, surfing lessons, sailing, and more to help you make the most of your time at this beautiful beach. One can also contribute to their Petite Anse Reef Restoration Project.
Anse Takamaka:
On the southwest coast of Mahé, Anse Takamaka provides a refreshing contrast to the more famous beaches in Seychelles. This serene beach boasts palm trees, granite boulders, and clear waters but without the crowds. It's an ideal destination for a leisurely day of swimming, picnicking, and relaxation.
Whether you seek seclusion or adventure, Seychelles' beaches have something for everyone. From the surreal rock formations of Anse Source d'Argent to the wild beauty of Anse Takamaka, these beaches will transport you to another world, where nature's beauty knows no bounds. So, pack your bags embark on a journey to these pristine shores, and let the magic of Seychelles whisk you away to paradise.