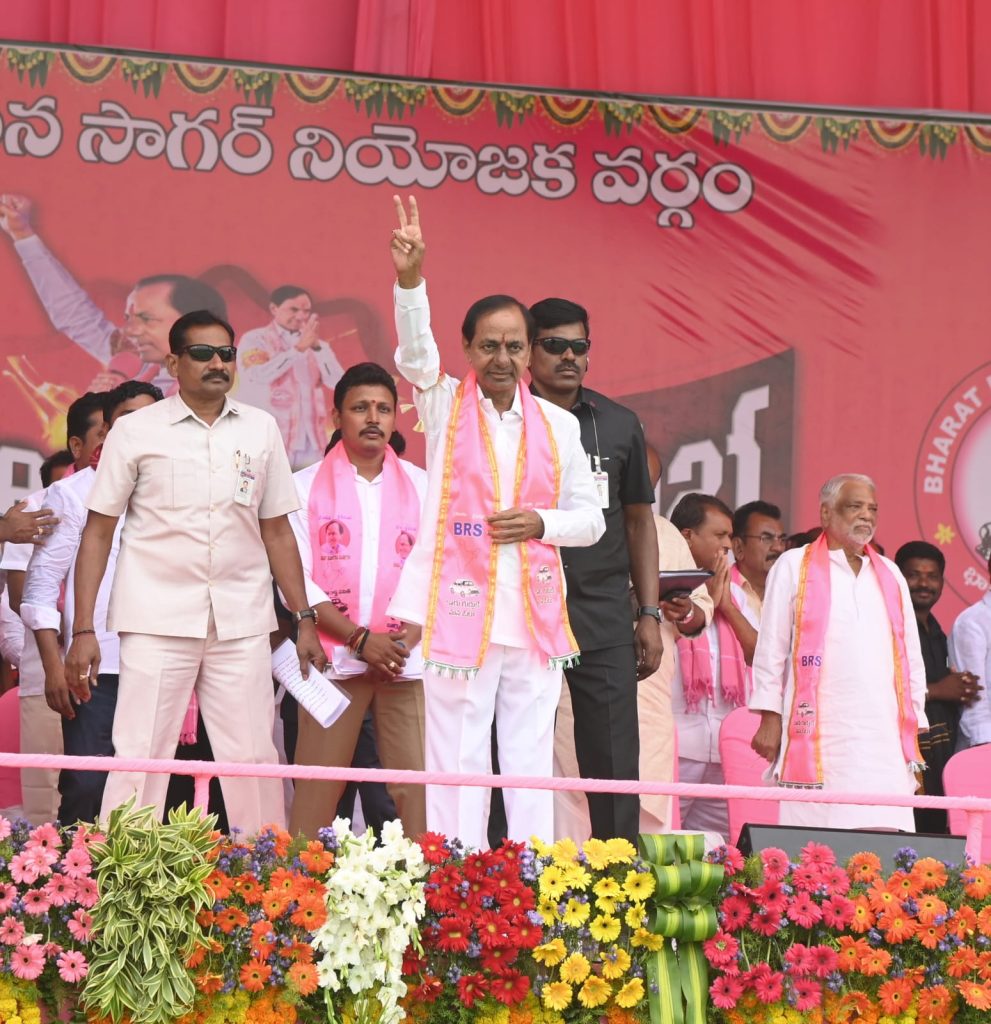 Hyderabad, Nov 14 (IANS) Telangana Chief Minister and Bharat Rashtra Samithi (BRS) President K. Chandrashekar Rao on Tuesday appealed to the people to uphold Telangana self-respect in the upcoming Assembly elections.
Stating that the BRS was formed for Telangana, he urged voters to think before casting their votes in the elections scheduled on November 30.
As part of the BRS campaign, KCR, as Rao is popularly known, addressed public meetings in three Assembly constituencies on Tuesday.
The BRS chief said that even after 75 years of independence, democracy in India has not attained the required maturity, pointing out that in mature democracies elections are not held with the kind of commotion seen in India.
Stating that vote is the only right available to people in a democracy, he said they should exercise this right cautiously.
KCR, who is aiming for a third term in power, appealed to people to see the track record and character of the candidates and also the parties they represent, their history and their policies and approach.
Addressing a public meeting at Thorrur in Palkurthi constituency of Jangaon district, he said in every election, many people come and make all sorts of promises.
"People should think before casting their votes. They should check the facts," he said.
KCR advised people not to get misled by false promises. He slammed Congress leaders for calling the Rythu Bandhu scheme wasteful. He claimed that the state Congress chief believes 3 hour power supply to farmers will be sufficient.
Noting that Congress ruled the country for 50 years, he asked people if their standard of living has improved.
The BRS chief asked people to recall how Palakurthi was 10 years ago and how it has developed today. He said in the past people from here used to migrate to other places for work but today people from other places are coming here for work.
Addressing another meeting in Nagarjuna Sagar constituency, he said that everybody knows what was the situation of drinking water supply, irrigation and electricity during the Congress rule.
KCR remarked that Congress leader K. Jana Reddy is dreaming of becoming the Chief Minister. "In the past you taught a lesson to Jana Reddy with your votes," he said referring to the defeat of the senior leader in the 2018 Assembly election and the bypoll held in 2021.
At the public meeting in Ibrahimpatnam in Rangareddy district, the BRS leader asked people to take elections this time seriously and think about who can take better care of the state. He said if people take a decision by falling into the trap of false promises, the state will suffer for five years.
Stating that farmers and weavers were committing suicides in united Andhra Pradesh, he claimed that for last 10 years, the government implemented many welfare schemes.