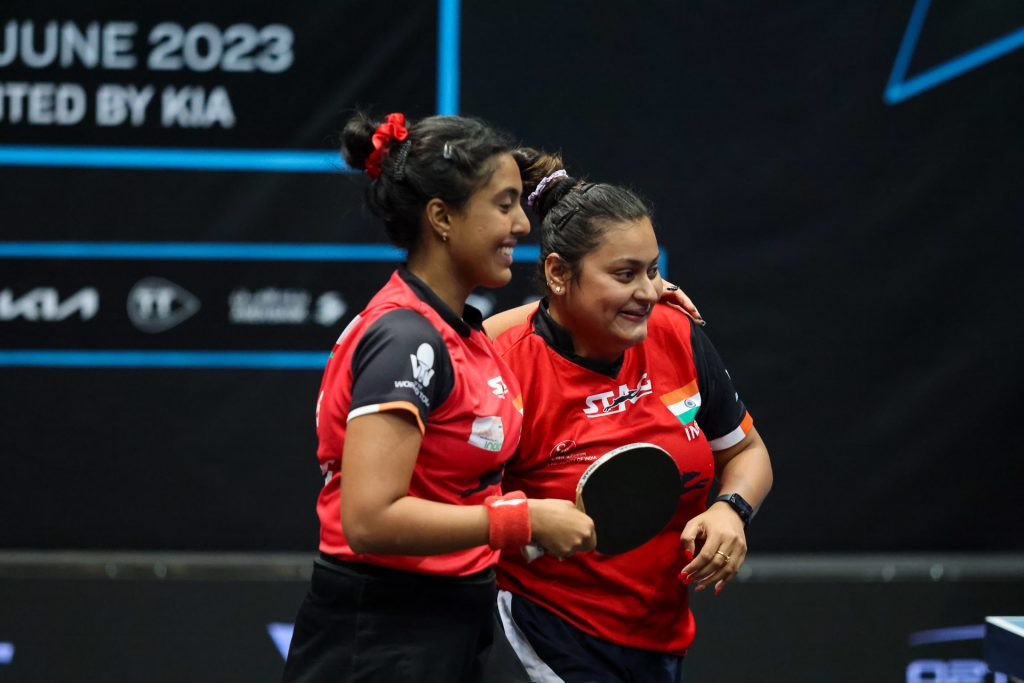 Hangzhou, Sep 30 (IANS) India's Ayhika Mukherjee and Sutirtha Mukherjee on Saturday ensured the country a historic medal in the women's doubles Table Tennis competition at the Asian Games in Hangzhou, beating the reigning World Champions from China, Chen Weng, and Yidi Weng 3-1 in a quarterfinal match.
The win over the experienced second-seeded pair from China sent the Indian duo into the semifinals, ensuring them a bronze medal and also the first table tennis medal for India.
After dominating the first two games, Anhika and Suthirtha endured a hiccup in the third game before winning the fourth to script an 11-5, 11-5, 5-11, 11-9 triumph.
The Chinese pair produced a tough fight but it was the Indian pair that prevailed and closed out the match 11-9 in the fourth game. The Chinese pair had four match points to save and they saved three before making an unforced error, giving the Indian girls a memorable victory.