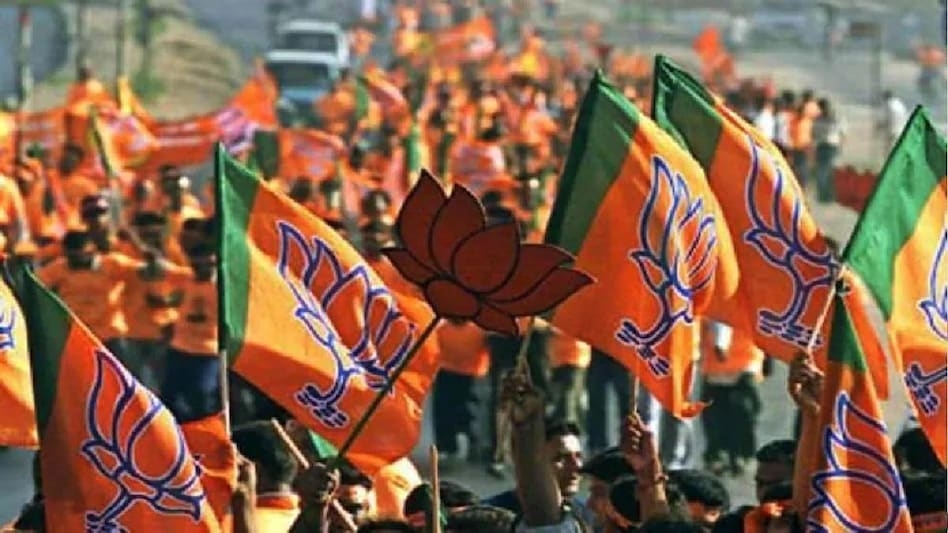 Santosh Kumar Pathak
New Delhi, Aug 20 (IANS) In view of the upcoming Lok Sabha elections in 2024, the BJP has intensified its preparations. As the opposition has united by forging INDIA, the BJP is now working on finalising the report card of its current MPs across the country, identifying those who can secure victory once again.
In the 2019 Lok Sabha elections, the BJP had secured victory in 303 seats. Presently, the BJP holds 301 seats in the Lok Sabha, but according to sources, the report card of over 65 MPs is not showing very positive results. Therefore, the BJP is contemplating changing candidates in these constituencies to avoid anti-incumbency. The parliamentary constituency of some of these MPs can also be changed.
On the completion of nine years of the Modi government, the BJP conducted a special outreach campaign from May 30 to June 30 across the nation, urging all party MPs to participate. However, some MPs did not actively engage in this programme, leading to virtual admonishments from BJP President J.P. Nadda.
Even Prime Minister Narendra Modi has stated that either they change their behaviour or be prepared to be replaced. In recent months, various important campaigns, including 'Tiffin Meetings' were organised by the party across the country, but many MPs failed to gather the crowd expected by the party.
In Uttar Pradesh, a former union minister, who has close ties with Sangh leaders, might lose his ticket if he doesn't improve his performance.
Moreover, all the MLAs, mayors and party leaders of one particular parliamentary constituency are angry with an MP, who is currently a minister in the Central government.
Another MP associated with a prominent family has been told that he will receive a ticket only if he changes his attitude towards the party.
Many MPs, who defeated high profile leaders of the opposition in the 2019 Lok Sabha elections, have been advised to visit their respective constituencies continuously, connect with people and coordinate with local party leaders.
In Bihar, a Union minister known for his controversial statements, might lose his ticket in the 2024 Lok Sabha elections. Although he is seeking a change in his parliamentary constituency. Three former Union ministers are also included in the list of MPs who have been denied tickets from Bihar.
As BJP aims to win all 40 Lok Sabha seats in Bihar, it is considering fielding current MPs or prominent party members from other states.
In Delhi, the party may field a family member of one of its former late Union ministers in the Lok Sabha elections. While the party is preparing to field a Lok Sabha MP in Delhi from another state, preparations are also underway to cut tickets for two other MPs.
In Haryana, BJP is also contemplating changing candidates in five seats. BJP is going to deny tickets to many sitting MPs in Madhya Pradesh, Karnataka, Rajasthan, Assam, Jharkhand, Chhattisgarh, Uttarakhand, Himachal Pradesh and Gujarat.
In Gujarat, many veteran Rajya Sabha MPs of the party are preparing to contest the Lok Sabha elections and they will be given tickets instead of the sitting MPs.
According to party sources, some MPs are denied tickets due to age factors, but most of them have been inactive in their constituencies. The party is also keeping an eye on MPs who have won elections consecutively in 2014 and 2019 from the same seat.
While many of these MPs have started approaching the senior leaders in the party to secure their tickets, others are utilising their contacts in the Rashtriya Swayamsevak Sangh (RSS) to safeguard their positions.