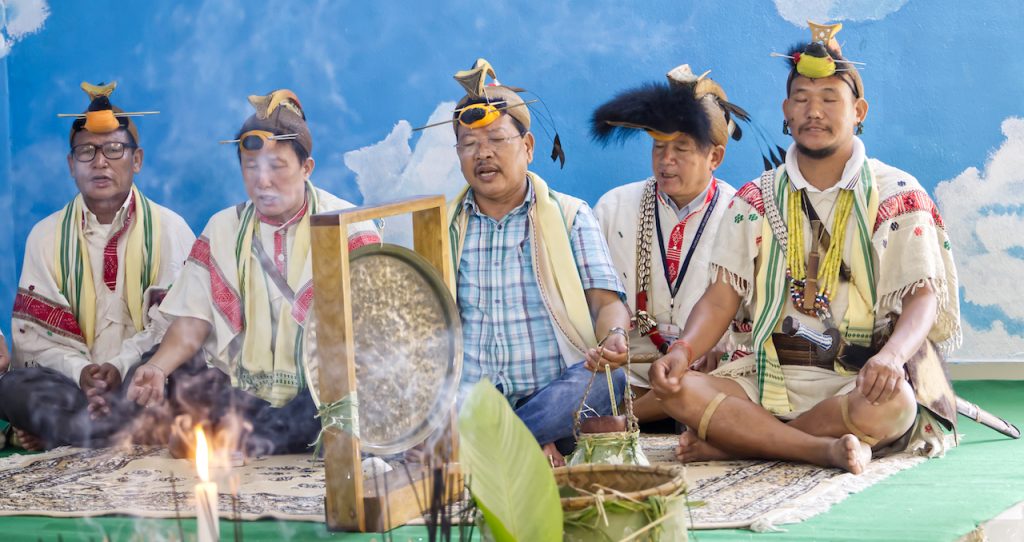 Itanagar, Sep 20 (IANS) Arunachal Pradesh Chief Minister Pema Khandu on Wednesday called upon the people to join his campaign against "money culture" in elections.
Addressing a public meeting at Yachuli in Lower Subansiri district, Khandu urged people to vote next year "based on performance" and not "money".
Election to the 60-member Arunachal Pradesh Assembly will be held in the first half of 2024.
"We always complain against corruption. But have we ever thought where it begins? It begins when a voter casts his or her valuable vote in exchange of money. Unfortunately, in our state, the candidate who pumps in most cash wins the election. This must be stopped," he said.
Khandu termed the "money culture" as the reason for eligible, capable and honest people losing out in representing their constituency and work for people's development.
"Where is the time and zest for the representative, who spends crores of rupees to win elections, to think about development. His five years will be spent to recover the spent cash, and earn more cash to invest in his next election," he observed.
The Chief Minister made a fervent appeal to youngsters, society leaders, community and religious leaders to fight this ill practice so that the coming elections are fought on clean and impartial grounds so that sincere and honest people make it to the Assembly.
Talking about corruption, he reiterated his warning, especially to government employees, to refrain from any form of corruption else face action.
He regretted that despite repeated warnings and the government's best intentions, the incident of paper leakage occurred in one of the recruitment examinations held by the state public service commission in recent times.
Khandu informed that the state government took action immediately and also met all the demands made by aggrieved aspirants.
"We terminated the accused, called in CBI, called in ED, got a designated court to fast-track the case… We did everything possible. Investigation is not under our control. It is going on. We too hope for a logical conclusion as soon as possible," he said.
The Chief Minister, however, expressed concern that few people are still in protest mode against the government on the issue, as he called for patience saying the government is ready to sit and talk with anybody to resolve issues, if any.
"Aspirants for various posts have been preparing for more than a year. Hundreds of posts are lying vacant. We cannot deny them their chance. The issue of appointment of members and chairman of a commission is subjudice right now.
"As soon as the court gives a positive verdict, we will constitute the commission, which as an autonomous body will go ahead with the recruitment process," he revealed.
Appreciating the people of Yachuli constituency for being the torch-bearers in cultural as well as developmental aspects, especially for the Nysihis, Khandu said the region has been the nucleus of the emerging Nyishi tribe.
Earlier in the day, Khandu inaugurated 33 development projects and laid the foundation for 34 projects in the constituency.