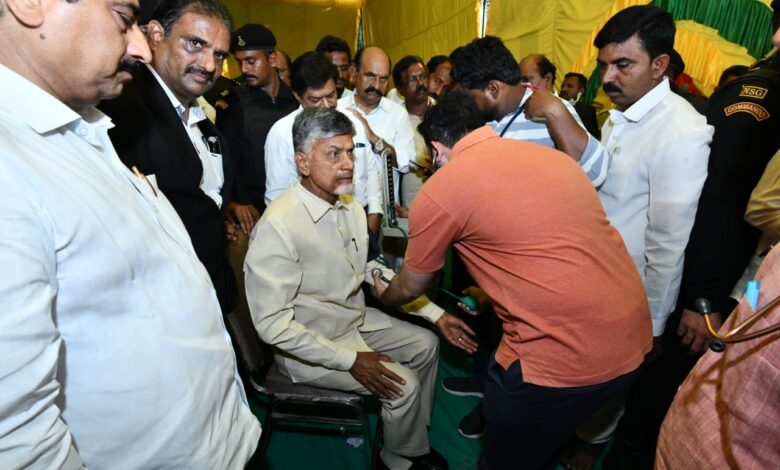 Amaravati, Sep 13 (IANS) The sole aim of Andhra Pradesh's ruling YSR Congress Party (YSRCP) is to totally disturb the Telugu Desam Party (TDP) and the arrests will not end with party chief N. Chandrababu Naidu, a party leader said on Wednesday.
TDP MLA Payyavula Kesav told media persons at the party headquarters here that when those who are to implement the law are working in coordination with the ruling party leaders, they can apply these laws to anyone in any manner.
"Whether it is the issue of assigned lands or Inner Ring Road or the Fibre Grid Project, the policy of the government is the same," Kesav, who is also the Chairman of the Public Accounts Committee (PAC), said.
He was is of the opinion that the arrests will not end with Chandrababu Naidu.
"More TDP leaders will have to face a similar situation soon and the main aim of the ruling party is to completely disorganise the TDP," he claimed.
The TDP MLA said that the fear of losing power is haunting Chief Minister Jagan Mohan Reddy due to which he is now moving in the wrong direction to take revenge on Chandrababu Naidu.
The strategy is to divert the public attention with the arrest of Chandrababu Naidu and ultimately to destabilise the TDP, he observed. This is nothing but a conspiracy to weaken the TDP as Jagan knows pretty well that he and his government are going to face defeat, he added.
People are aware as to how former Prime Minister Indra Gandhi faced the consequences for acting like a dictator worse than Jagan, the PAC Chairman said. He strongly believed that Jagan's party will reduce to a mere two or three seats in the coming elections.
Anti-incumbency is growing alarmingly by the day and Jagan's prestige is almost touching the bottom due to the spiralling prices of essentials, large number of farmer suicides, increasing corruption and problems being faced by women, Payyavula maintained.
This is why Jagan is resorting to this kind of heinous act, the PAC Chairman added.
He dared the state government to publish in detail a white paper on how much was paid to the advocates in these four years to utilise their services in the legal system.
The Jagan Mohan Reddy government is using the lower rung of the police force in some way and the CID in another way to misuse the legal machinery, the TDP MLA alleged.