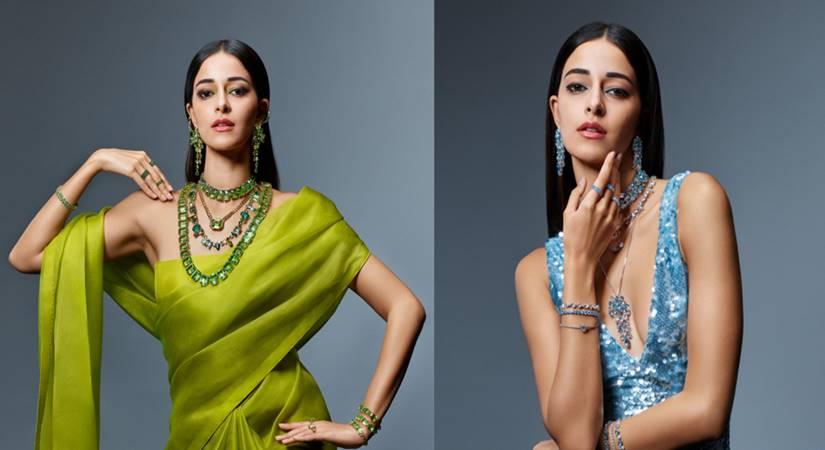 New Delhi, Oct 29 (IANSlife) Diwali symbolises the victory of good over evil, and of light over darkness. The festival's flickering lanterns and fiery skies bring with them the promise of new triumphs as loved ones exchange gifts, and good wishes, at celebratory feasts.
Partnering with brand ambassador, actress Ananya Panday, Swarovski brings to light a radiant new Diwali campaign.
Mirroring the joyful extravagance of the festival, Ananya reveals the spellbinding shine of Swarovski's captivating creations, each thoughtfully chosen to infuse celebrations with unparalleled opulence.
"Diwali is a time for embracing tradition and celebrating new beginnings, and it is a festival that's very close to my heart. Swarovski's beautiful pieces not only reflect the magnificence of the festival, but also the optimism and joy that it represents. The fusion of craftsmanship and contemporary glamour perfectly captures the mood of the Festival of Lights, and I am truly honored to be a part of this campaign," comments Ananya.
Giovanna Engelbert, Swarovski Global Creative Director says, "Epitomising grace, beauty, and the spirit of modern India, Ananya embodies the essence of Swarovski's Diwali 2023 campaign, which highlights our commitment to creating moments of brilliance. As we join the celebrations, we are thrilled to unveil a campaign that seamlessly blends Swarovski's mastery of light and crystal artistry with Ananya's exuberant elegance."