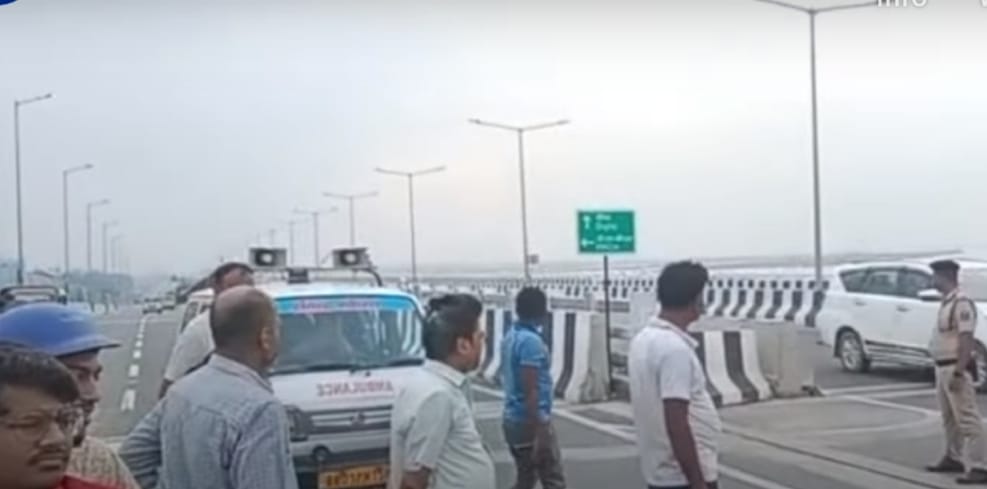 Patna, Aug 22 (IANS) A video of Patna Police stopping an ambulance to make way for Bihar Chief Minister Nitish Kumar's convoy which was passing through the Gaighat circle of the city even as the patient's kin kept pleading with the police personnel to let their vehicle pass has gone viral on social media on Tuesday.
The incident is said to have happened on Sunday.
The police personnel did not allow that ambulance to go towards PMCH until the convoy passed.
Nitish Kumar on Sunday went to Patna's 'Marine Drive' for the inspection of work that is underway for the third phase of the project.
He inaugurated the second phase of marine drive from PMCH to Gaighat on August 14.
The construction of the third phase from Gaighat to Didarganj having a distance of 8 km is currently underway and it is expected to be completed till December this year.
Meanwhile, Patna Police have been criticised, with some calling the incident "an inhuman act".
As per the law in many countries, ambulances having patients need to be first provided a passage, and then let other vehicles pass.