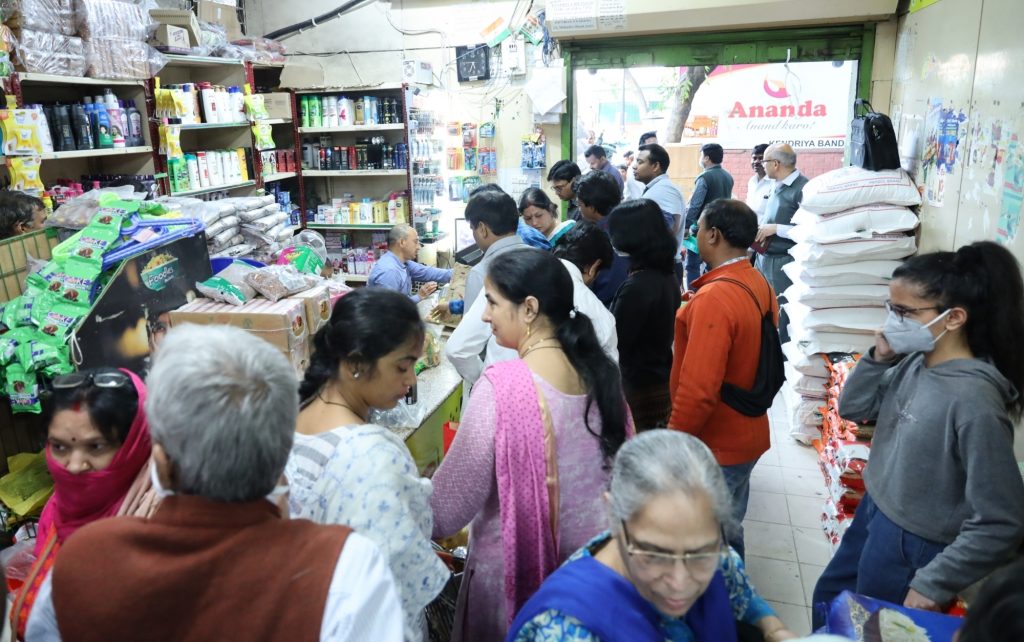 New Delhi, Aug 5 (IANS) After tomatoes, the prices of food staples like pulses, rice, and flour have also increased quite a lot in the national capital, putting a heavy burden on the pocket of the common man.
In the last three months, the prices of pulses, rice and flour have also increased over 30 to 40 per cent as claimed by the shopkeepers in the national capital.
"Toor dal is currently at Rs 180 to 190 per kg. It was being sold at Rs 150 to 160 kgs a month ago. Arhar dal, which was at Rs 150 per kg, is now being sold at Rs 190 per kg. Chana dal is currently available at Rs 190 per kg and three months ago it was also available at Rs 150 per kg," said a wholesale dealer in Lajpat Nagar area of south Delhi.
Along with pulses, the rate of flour and rice has also increased by about 10 to 20 pe rcent.
"Flour is being sold at Rs 224 per 5 kg and three months ago, it was at Rs 215 per 5 kg. Among spices, the price of cumin has shown the highest increase, recording an increase of 40 per cent. Where 100 grams of cumin used to cost Rs 45 in last 3 months, now it has doubled to Rs 90. Due to inflation, people are once again troubled and the budget of his house has deteriorated," said Anil, a shopkeeper in Laxmi Nagar in east Delhi.
Meanwhile, tomato prices in the national capital have surged again after a period of brief respite when the government started selling the kitchen staple at subsidised rates.
While rates had dropped to roughly Rs 120 per kilo last week, they have again shot up beyond Rs 200 and above. At Safal, the tomatoes were being sold at Rs 259 per kg.
According to recent reports, the price of tomatoes has skyrocketed from Rs 15 per kg in the first week of May to an astonishing Rs 250 per kg or above in various places including CR Park in south Delhi.
"I am selling tomatoes at Rs 220 per kg today while bottle gourd (lauki) is being sold at Rs 55-60 per kg. Coriander, which we usually gave as complimentary is now at Rs 270 to 300 per kg. Green capsicum is at Rs 70 per 300 grams and ginger is being sold above Rs 400 per kg," said Manoj Kumar, wholesale dealer of veggies in Delhi and Noida.
The recent surge in tomato prices has been attributed to the impact of heavy rainfall in the production areas and disruptions in the supply chain.
Vegetable vendors and wholesalers are pointing towards the rains as the primary cause behind the disruption in tomato supply, leading to a significant increase in retail prices of this crucial kitchen staple. The abundant rainfall is likely to have adversely affected the cultivation, transportation, and overall availability of tomatoes, resulting in scarcity and a subsequent rise in prices in the retail markets.