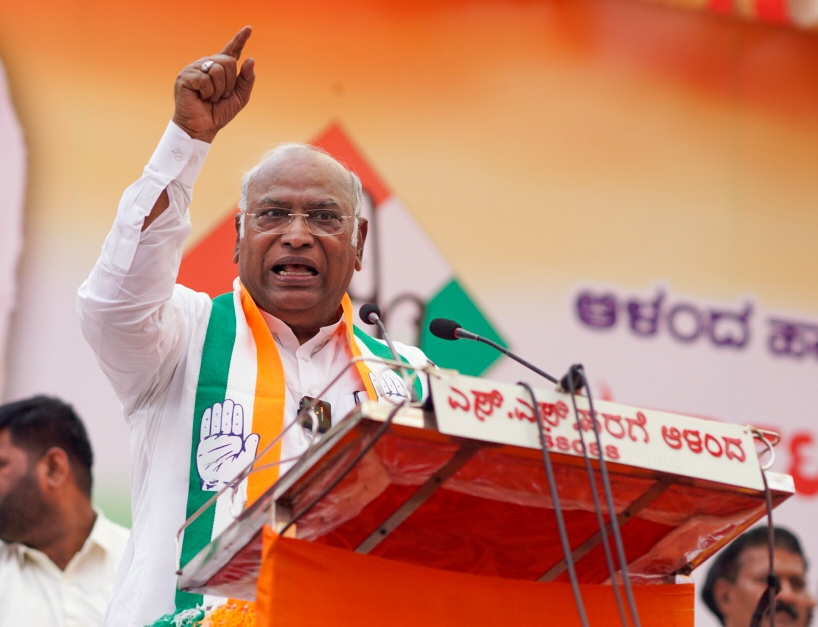 New Delhi, Aug 21 (IANS) With Congress President Mallikarjun Kharge constituting the new Congress Working Committee (CWC) — party's highest decision making body on Sunday, now all eyes are set on the reshuffle in the general secretary in-charges of the states, party sources said on Monday.
On Sunday, with just roughly eight months ahead of the 2024 Lok Sabha elections, Kharge announced a new CWC, which includes senior leaders like Shashi Tharoor, Sachin Pilot, Priyanka Gandhi Vadra and several others.
The inclusion of Pilot came just months ahead of the crucial Assembly polls in Rajasthan. While the panel includes 39 general members, it has 32 permanent invitees, including some in-charges of state and 13 special invitees.
The list also includes presidents of the Youth Congress, the National Students' Union of India, the Mahila Congress and the Seva Dal as ex-officio members.
A party source here said that the Congress is all set to make changes in the general secretary in-charges of several states, barring the election-bound states of Madhya Pradesh, Rajasthan, Chhattisgarh, Telangana and Mizoram.
The source said that the changes are planned and very soon several general secretaries will be changed for more results in the Lok Sabha elections scheduled next year.
The source said that like the CWC list, there will once again many surprises in the changes.
Earlier this month, Congress has replaced the in-charge of Gujarat Raghu Sharma with Mukul Wanik and replaced Madhya Pradesh in-charge JP Agarwal with Randeep Singh Surjewala, who is also the in-charge of Karnataka.
In June this year, the Congress had replaced Shaktisinh Gohil as the incharge of Delhi and Haryana with Deepak Babaria.