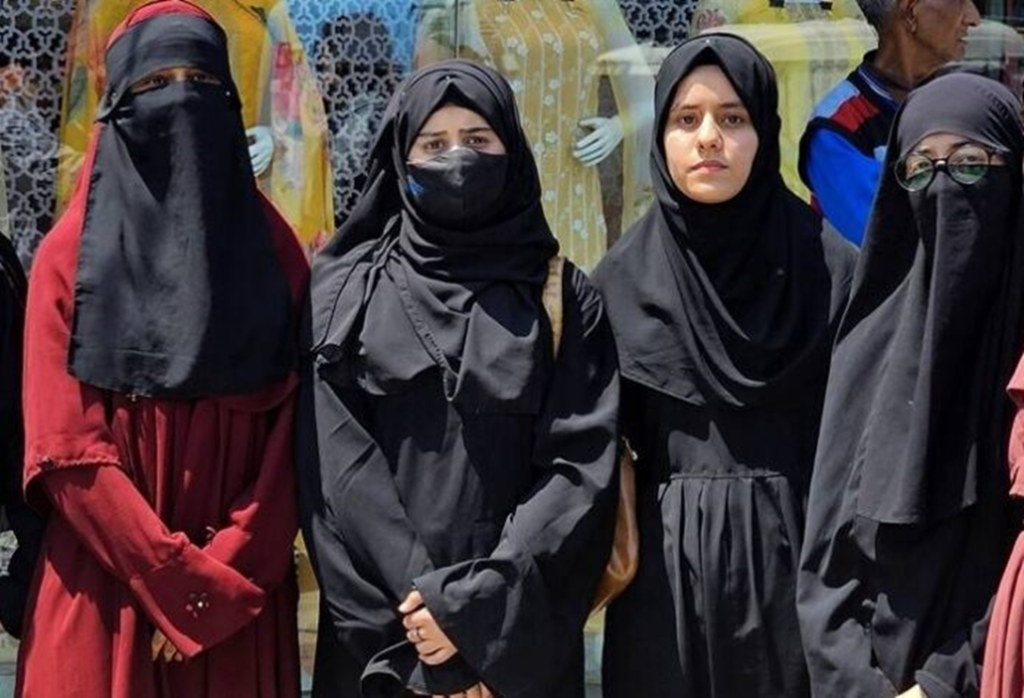 Kashmir school principal apologises after student protest over 'Abaya' row(twitter) /IANS
Srinagar, June 9 (IANS) The controversy triggered by the refusal of a college principal to allow students inside the college wearing an 'Abaya' has evoked strong criticism in Kashmir.
Abaya is an Islamic dress worn as a loose gown by a woman.
The students appearing for the common entrance test for colleges conducted by the NTA were initially refused entry into the college by the principal at one of the exam centres in Srinagar city as the girl candidates were wearing Abaya.
Better sense prevailed on the principal who later allowed the students to take their test while wearing the same dress.
Former Chief Minister and Peoples Democratic Party (PDP) president, Mehbooba Mufti told reporters, "They are trying to repeat what was done in Karnataka. Abaya is an Islamic dress and we will not accept any dictate on this. They cannot put pressure on us as to what we should wear or not wear. Whatever a person wants to wear, he/she has the freedom to wear it."
National Conference (NC) spokesman, Tanvir Sadiq told reporters that the act of the principal is condemnable as anybody should be allowed to wear the dress of his/her choice.
"If a woman wears Abaya, that is fine and if she does not want to wear it, that is her decision and there is nothing objectionable about it," Sadiq said.